Caruso adopts factory Nissan number for V8s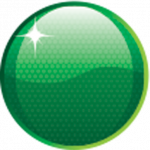 Nissan Motorsport driver Michael Caruso will adopt the Japanese manufacturer's iconic #23 for the 2015 V8 Supercars campaign.
The Sydney driver was originally slated to run as #10 this season but the squad has elected to run Nissan's official factory number on his new NISMO liveried Nissan Altima V8 Supercar.
'Two' in Japanese is pronounced as 'ni' and 'three' as 'san', making 'Ni – San' (twenty three) the favoured racing number for Nissan and NISMO globally.
The #23 is set to be used by Nissan's new GT-R LM NISMO LMP1 prototype in the FIA World Endurance Championship alongside the factory's GT3 and Super GT squads.
"It is a great privilege for me to race using the #23 this year," said Caruso.
"The plan at the start of the year was for me to use the #10, which was a number I'd used in my early racing years, but the opportunity to embrace Nissan's own #23 was too good to pass up.
"As the official factory team of Nissan in Australia, it makes sense that we have the #23 somewhere in our four car program, and it made even more sense this year now that my Altima is using the official factory colour scheme.
"I can't wait to get it out onto the circuit at the Clipsal 500 in Adelaide this week."
Significant Victories for Nissan NISMO using #23: 
1992 Daytona 24 Hour Win – #23 Nissan R91CP
1998 Super GT Championship – #23 Nissan GT-R
1999 British Touring Car Championship – #23 Nissan Primera
2003 Super GT Championship – #23 Nissan GT-R
2008 Super GT Championship – #23 Nissan GT-R
2011 FIA GT1 World Championship – #23 Nissan GT-R NISMO GT1
2014 Super GT Championship – #23 Nissan GT-R
VIDEO: Michael Caruso talks about the tradition of 23