Aussie eighth in Karting Winter Cup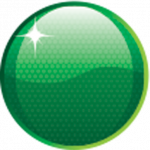 Queenslander, Lachlan Hughes was the best performed of the Australian contingent at the traditional Winter Cup in Lonato, Italy, coming home in eighth position in the Junior 'Mini Rok' category.
Driving a Ricciardo Kart, Hughes fought well to finish inside the top 10 in one of the key support race categories at the event, the traditional season opener for European karting.
The other Team Australia members had a tumultuous day after a superb qualifying performance on Friday.
After striking difficulty during the course of heat racing on Saturday, all three competitors in the KF2 category were relegated to the last chance race on Sunday morning.
The trio – who carried the Australian Coat of Arms on their uniforms for the first time in Australian karting – were all inside the top six at one stage of the last chance qualifier. 2014 KF2 Australian Champion, Troy Loeskow and 2013 KF2 Champion, Matthew Waters came together midway through the race, which spun Waters out of contention.
Loeskow was able to continue on to finish fifth behind former Australian Junior Champion, Liam McLellan – both earning a transfer into the pre-final.
Disaster hit for Loeskow post race, being slapped with a 30 second penalty for having a front faring that was deemed to come adrift during the race, this forced both he and Waters to watch on from the sidelines.
Melbourne youngster, McLellan started 16th from the final once pre-final penalties had been applied and was tracking well in his Ricciardo Kart before being turned around by another competitor. This dropped him to 33rd and then charged back to 21st at the end.
"I feel as though I learnt a lot throughout the week and had some good speed but just not the luck in some of the races," said McLellan.
"To get through to the final was a good feeling but I know if it wasn't for being spun on the opening lap a strong finish inside the top 15 was definitely possible."
Another Australian, Brock Plumb was representing in the six-speed gearbox KZ2 category. He was due to start 10th in the second chance race, however was spun in the opening sequence of turns.
Overall, Team Australia under the Ricciardo Kart banner made a huge impression in Italy and all drivers have commented the experience will assist them when returning to Australia for the opening round of the 2015 Australian Kart Racing Championships, which begins in April.