NASCAR rejects Kurt Busch suspension appeal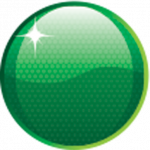 NASCAR has rejected an appeal from Kurt Busch regarding his indefinite suspension from the series.
The 2004 Sprint Cup champion was suspended from America's premier racing series on Friday two days before the marquee Daytona 500, following the findings of a domestic abuse case involving former girlfriend Patricia Driscoll.
A Delaware family court stated Busch attempted to cause physical injury to Driscoll in his motorhome at a race meeting at Dover last September.
Following the news of his suspension from NASCAR, the 36-year-old from Las Vegas appealed the sanction but a three person panel upheld the original decision.
"Upon hearing the testimony, the National Motorsports Appeals Panel decided that the Appellant violated the rules set forth in the penalty notice," read a statement from NASCAR.
"The Panel therefore decided to uphold the original penalty assessed by NASCAR."
UPDATE: Busch's presentation to the Final Appeals Officer, Mr. Bryan Moss.
Statement from NASCAR 
Kurt Busch presented his position to the Final Appeals Officer.
Representing NASCAR was Jim Cassidy, Senior Vice President of Racing Operations.
The Appellate Administrator is NASCAR Vice President George Silbermann.
Upon hearing testimony, Bryan Moss, the National Motorsports Final Appeals Officer, made the following decisions:
· The appellant violated the Rules set forth in the penalty notice and the decision of the National Motorsports Appeals Panel was correct;
· The penalty was within the scope of the guidelines;
· The National Motorsports Final Appeals Officer upholds the original penalty levied by NASCAR
The decision of the National Motorsports Final Appeals Officer is final and binding on all parties.
Kurt Busch now has exhausted his appeal options under the NASCAR Rulebook, and the indefinite suspension remains in effect.
He will not be allowed to race nor participate in any NASCAR activities until further notice.
Busch's legal counsel issued a statement after the decision was handed down.
"We are unhappy with the latest decision to deny our re-appeal, but we will continue to exhaust every procedural and legal remedy we have available to us until Kurt Busch is vindicated,'' Busch's attorney, Rusty Hardin, said in a statement.
"Along the way we intend to continue to call attention to the facts and witnesses that will shed light on Ms. Driscoll's true character, motivations and history."
Regan Smith will drive Busch's No. 41 entry in Sunday's Daytona 500.