Injury rules Kyle Busch out of Daytona 500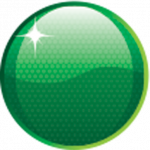 Kyle Busch has been ruled out of the Daytona 500 after sustaining a leg injury in a high speed crash during the Xfinity Series season opener.
The Joe Gibbs Racing driver speared into the infield concrete wall not protected by the SAFER Barrier when a multiple car wreck occurred with nine laps remaining at the Daytona International Speedway.
Busch clambered out of his car before being placed onto a stretcher by medical personnel.
The team has confirmed that Busch sustained a right lower leg compound fracture and left mid-foot fracture.
Joe Gibbs Racing has confirmed that Truck Series racer Matt Crafton is the replacement driver for the #18 Sprint Cup entry. However, he will have to start off the rear and not the second row where Busch had qualified the car.
In response to the incident, Daytona International Speedway will place tyre stacks along the section where Kyle Busch crashed and have committed to installing SAFER Barriers on every exposed section of the track straight after tomorrow's 500.
Neither of the Busch brothers will contest the Daytona 500 after Kurt Busch was handed an indefinite suspension from NASCAR competition on Friday.
The driver slated to drive Kurt Busch's car in the Daytona 500, Regan Smith, was involved in another big crash which saw him roll his car after contact.
Ryan Reed took the victory in the race.
VIDEO: Kyle Busch is injured at Daytona

VIDEO: Regan Smith rolls over in big wreck