Vergne to demo Ferrari F1 car at Clipsal 500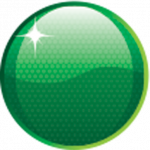 Jean-Eric Vergne will perform hot laps in a Ferrari Formula 1 car as part of the on track entertainment at the Clipsal 500.
The former Toro Rosso F1 star will feature in an F1 show put on by the famous Italian manufacturer at next weekend's V8 Supercars season opener at Adelaide.
Vergne, who has contested 58 grands prix for Toro Rosso, will jump behind the wheel of a 2009 specification F60 F1 machine for demonstration runs throughout the weekend.
The Frenchman joined Ferrari as a test driver in the off-season after losing his drive at Toro Rosso.
The F60, driven by Kimi Raikkonen, Felipe Massa and Giancarlo Fisichella during the 2009 campaign, recorded a race victory at the Belgian Grand Prix.
"With 2015 marking the 30th Anniversary of Australian Grand Prix which of course first started in Adelaide, Ferrari is proud to celebrate our long association with the city through our participation in the Clipsal 500," said Herbert Appleroth, CEO Ferrari Australasia.
The Ferrari F1 show, featuring high speed runs and pit stop demonstration, is a late addition to the Clipsal 500 bill following the withdrawal of the Ferrari Asia Pacific Challenge series from the schedule in December.
In addition to the F1 show, more than 50 Ferrari road cars will also be on display, including the $3 Million LaFerrari hybrid supercar, 288GTO, F40, F50 and Enzo models.