Evans targets 2015 GP2 title with Russian Time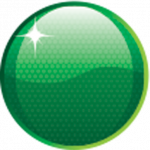 Mitch Evans is eyeing an assault on the GP2 Series title after completing a deal to remain with the Russian Time squad for the 2015 season.
The 20-year-old New Zealander finished fourth in the Formula 1 feeder series last season after recording breakthrough back-to-back feature race wins at Silverstone and Hockenheim, alongside four podium finishes.
Evans finished behind Lotus F1 test driver Jolyon Palmer, McLaren reserve driver Stoffel Vandoorne and new Sauber F1 signing Felipe Nasr in the GP2 championship standings.
Heading into his third season in the category and his second with the Russian Time squad, the former GP3 champion is plotting an assault on the GP2 title this year.
"I'm greatly looking forward to another GP2 season with Russian Time in what looks like being another very competitive year," said Evans.
"My goal is to repeat my 2012 GP3 season to go out and win the championship.
"It is shaping up to be one of the most competitive seasons so it is going to be extremely tough.
"We proved we had race-winning capability in 2014 and the goal has to be to build on that, put together a consistent programme and hopefully challenge for the championship."
Russian Time team principal Svetlana Strelnikova believes Evans' 2014 campaign showed the potential for a title push.
"Mitch's six podiums proved that he belongs at the top level and I would be delighted if he can take the final step and challenge for the championship," said Strelnikova.
Testing begins in Abu Dhabi next month before the 2015 GP2 Series kicks off at Bahrain's Sakhir circuit on April 17-19.