Busch suspended after domestic violence ruling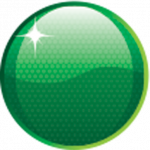 Kurt Busch has been suspended indefinitely from NASCAR after a judge ruled that the driver had committed domestic abuse against his former girlfriend Patricia Driscoll.
The ruling was handed down on Friday following a hearing in a Delaware family court over an incident that took place inside Busch's motorhome at Dover last September.
Commissioner David Jones said in his reasoning for issuing a protection order that Busch abused Driscoll "by manually strangling her by placing his left hand on her throat, while placing his right hand on her chin and face and smashing her head into the wall of his motor home, thereby recklessly placing (Driscoll) in reasonable fear of physical injury."
NASCAR reacted swiftly to the news, suspending the 2004 Sprint Cup champion from competition indefinitely.
"NASCAR has made it very clear to our entire membership and the broader industry that any actions of abuse will not be tolerated in the industry," said Steve O'Donnell, NASCAR Executive Vice President and Chief Racing Development Officer.
"I want to make it clear that any inference that there is a culture or tolerance for this type of behaviour is patently false."
Busch's lead attorney, Rusty Hardin, has already signalled intent to appeal NASCAR's ruling, for which a hearing could take place later today.
"We assure everyone, including NASCAR, that this action against Mr. Busch will turn out to be a travesty of justice, apparent to all, as this story continues to unfold," Hardin said in a statement.
"We ask everyone's patience as this case continues in the court of law and are confident that when the truth is known Mr. Busch will be fully vindicated and back in the driver's seat."
Providing the suspension stands, Regan Smith is expected to replace Busch in the #41 Stewart-Haas Chevrolet for Sunday's race.
"We understand NASCAR's position regarding Kurt Busch and accept their decision," said SHR executive vice president Joe Custer.
"We are in the midst of finalising our plans for the Daytona 500 and we will announce those details as soon as we're ready."
VIDEO: NASCAR announces the Kurt Busch suspension