Block to contest NZ Rally Championship opener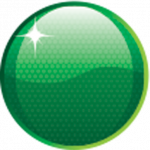 YouTube sensation Ken Block has confirmed plans to compete in New Zealand's International Rally of Whangarei.
Block and his co-driver Alex Gelsomino will line-up on the Northland gravel stages from April 17-19 in the Hoonigan Racing Division Ford Fiesta.
The American has previous experience of the fast, cambered, rollercoaster roads of Northland, having competed in the Whangarei event in 2007, the same year he made his international competition debut.
Alongside his commitments in the American Rally Championship, Block is set to compete in the American-based Global Rallycross Championship following his runner-up finish in the series last year.
"Having the opportunity to race on some of the best rally roads in the world is a great opportunity, yes, the NZ roads are really that good," said Block.
Rally New Zealand chairman Peter Johnston has welcomed the news of Block's entry into the New Zealand Rally Championship opener labelling his visit a 'treat' for Kiwi rally fans.
"We are ecstatic at the news Ken is coming to rally in New Zealand again and be a part of the NZRC," said Johnston.
"We look forward to welcoming him back, and it's a real treat for motorsport fans to have a competitor as exciting and with such a fan following as Ken Block."