Aussie karters impress at Winter Cup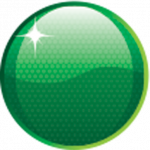 Reigning Australian KF2 Champion, Troy Loeskow has qualified tenth for the annual Winter Cup in Lonato, Italy aboard his Team Australia Ricciardo Kart.
The Queenslander blasted around the Italian circuit in his first visit to post the 10th quickest time in a tightly packed KF2 field.
Former Australian CIK Junior Champion, Liam McLellan was unlucky not to find himself in the top 10, qualifying 16th, a mere 0.085s from the time established by McLellan.
The third Ricciardo Kart Team Australia member, Matthew Waters, was 33rd and is working on advancing his way through the field come the heat races tonight Australian time.
Loeskow was ecstatic with his performance against a world class field.
"All throughout the practice sessions I'd been around tenth in my group which meant I was about 20th fastest, so to make such an improvement when it mattered most was fantastic," said the Bundaberg-based driver.
"I'll now start on the third row of the grid for each of my heat races, so hopefully I can get some good results and be in a good spot for the pre-final."
Two Australians are competing in other classes at the event, with Brock Plumb qualifying 36th in the six-speed gearbox KZ2 category and Lachlan Hughes placing his machine 16th in the Mini ROK category.
The Winter Cup is the traditional season opener to the karting season in Europe.
Team Australia was formed in association with Red Bull Infiniti Racing Australian Formula 1 star, Daniel Ricciardo and his new karting team, which launched in October last year.
For the first time, Australian karters have received backing from the peak sports government body in Australia for the event.
Live streaming of the event will be shown both tonight (Saturday) and tomorrow on www.southgardakarting.it.
VIDEO – TEAM AUSTRALIA RICCIARDO KART QUALIFYING HIGHLIGHTS: