VIDEO: Grove reveals fresh Carrera Cup look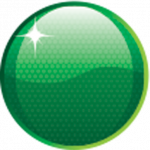 Carrera Cup Australia Elite Class champion Stephen Grove will enter his third full season with a new look Type 991 Porsche.
Melbourne-based Grove exposed his lighter livery ahead of the season-opening round at the Clipsal 500 V8 Supercars event next weekend.
"We've traditionally used a lot of black on our car but we've taken the majority of that out now and it's a completely fresh look," Grove said.
"It was hard to move away from last year's livery but it's a new year and a new set of challenges. We've reset the goals that we want to achieve this year and I think that a different look will help us with that process."
Also at the unveiling was Scott McLaughlin, who has been acting as Grove's driving mentor including last week's test at Phillip Island.
See video of the unveiling below