John Bowe's revised TCM Mustang breaks cover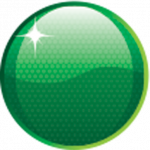 Veteran driver John Bowe's new-look Mustang Fastback has broken cover on the eve of the opening round of the Touring Car Masters season at next week's Clipsal 500 in Adelaide.
The revised look sees the Mustang take to the track with predominantly blue and yellow warpaint, maintaining prominent backing from Wilson Security and Dunlop Super Dealers.
Bowe is testing at Winton today ahead of the Clipsal 500 Adelaide, which has attracted a 34-strong field of TCM entries.
The Tasmanian landed his third TCM title last year in the iconic Ford after capturing the series in 2011 and 2012.
While traditional rivals Jim Richards (AMC Javelin), Andrew Miedecke (Chevrolet Camaro) and Greg Crick (Chrysler Charger) all continue in the category this year, Bowe has a close eye on returnee Glenn Seton.
"Seto will raise the bar and add a new exciting dimension to the category," said Bowe of his former touring car rival, who steps into a 1964 Ford Mustang.
"I think his choice of a 302 engine will have plenty of benefits with less weight and more revs (than a 351) and that will really make it interesting.
"That combination is way kinder to tyres and brakes over a weekend of racing'.