Daytona 500 field set as Patrick, Hamlin feud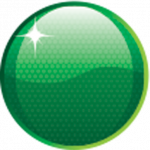 Hendrick Motorsports team-mates Dale Earnhardt Jr. and Jimmie Johnson have won the Daytona Duels; the qualifying races for this weekend's Daytona 500.
After Jeff Gordon and Johnson scored the front-row from qualifying earlier in the week, the rest of the field was set in two separate 150 mile (60 lap) races.
The final order was locked in on a combination of the Duel race results, owners points, previous champions provisional and qualifying speeds.
While owners points made an easy ride for the majority of the stars, there was a group of well known drivers that had either changed teams in the off-season, such as Carl Edwards, or in the case of Danica Patrick, had not scored enough points in 2014 to automatically qualify.
Patrick nearly missed the Daytona 500 after a late wreck with Denny Hamlin. However, she rallied during a green-white-chequered finish from 18th to 10th to make the field for Sunday's race.
After also crashing in practice after contact from Hamlin, Patrick vented her anger on the pitlane in front of reporters and camera crews.
Hamlin, with his right-arm around Patrick's shoulders, defended his on-track moves by telling his rival that her car is simply set-up too loose to handle the close-quarter drafting.
"Nobody has your back like I have, but I can't give you an extra two feet because it's you," he told Patrick.
"It's not my problem if you're loose… nobody else is getting close to you. To get you going forward I have to get close to you."
"I get being close," Patrick told the media afterward, "but he's then going to my left-rear and it just gets it light and it spun around.
"I like to race hard but there's no point being out there wrecking each other. I just wanted to let him know I was disappointed."
A two-time winner of the Daytona 500, Earnhardt Jr. won a Daytona Duel race for the fourth time in his career.
Earnhardt Jr. started the race from the back of the field after his car failed post-qualifying inspection on Sunday.
For Johnson, it was his second career win the a Daytona Duel race. Johnson already had a front row starting spot locked up based on his qualifying effort on Sunday.
A number of wrecks in each Duel added to the tension for those trying to make Sunday's field.
Alex Bowman, Jeb Burton, Ron Hornaday Jr., Justin Marks, Brian Scott and Josh Wise were those to miss out on an entry into The Great American Race.
STARTING LINE-UP: Daytona 500
| Row | Inside | Outside | Explained |
| --- | --- | --- | --- |
| 1 | Jeff Gordon | Jimmie Johnson | Top two qualifiers (Final round of Coors Light Pole Qualifying) |
| 2 | Dale Earnhardt Jr. | Kyle Busch | Top 15 from Duel races (Inside: First race; Outside: Second race) |
| 3 | Joey Logano | Carl Edwards | Top 15 from Duel races |
| 4 | Tony Stewart | Greg Biffle | Top 15 from Duel races |
| 5 | Clint Bowyer | Martin Truex Jr. | Top 15 from Duel races |
| 6 | Kevin Harvick | Ryan Blaney | Top 15 from Duel races |
| 7 | Kasey Kahne | Reed Sorenson | Top 15 from Duel races |
| 8 | Jamie McMurray | Mike Wallace | Top 15 from Duel races |
| 9 | Landon Cassill | Justin Allgaier | Top 15 from Duel races |
| 10 | Cole Whitt | Danica Patrick | Top 15 from Duel races |
| 11 | Paul Menard | Ryan Newman | Top 15 from Duel races |
| 12 | Michael McDowell | Kurt Busch | Top 15 from Duel races |
| 13 | JJ Yeley | David Gilliland | Top 15 from Duel races |
| 14 | Michael Annett | David Ragan | Top 15 from Duel races |
| 15 | Kyle Larson | Austin Dillon | Top 15 from Duel races |
| 16 | Ty Dillon | Ricky Stenhouse Jr. | Top 15 from Duel races |
| 17 | Aric Almirola | Michael Waltrip | Four fastest qualifiers from any round |
| 18 | Matt Kenseth | Johnny Sauter | Four fastest qualifiers from any round |
| 19 | Denny Hamlin | Brad Keselowski | 2014 owner points |
| 20 | Trevor Bayne | AJ Allmendinger | 2014 owner points |
| 21 | Sam Hornish Jr. | Casey Mears | 2014 owner points |
| 22 | Bobby Labonte | | Past champion |
RESULTS: Duel 1
| | | | | | | | |
| --- | --- | --- | --- | --- | --- | --- | --- |
| POS. | CAR # | DRIVER | MANUFACTURER | STARTING POS. | LAPS | LAPS LED | FINAL STATUS  |
| 1 | 88 | Dale Earnhardt Jr | Chevrolet | 25 | 60 | 21 | Running |
| 2 | 24 | Jeff Gordon | Chevrolet | 1 | 60 | 5 | Running |
| 3 | 22 | Joey Logano | Ford | 10 | 60 | 0 | Running |
| 4 | 14 | Tony Stewart | Chevrolet | 15 | 60 | 0 | Running |
| 5 | 15 | Clint Bowyer | Toyota | 20 | 60 | 0 | Running |
| 6 | 4 | Kevin Harvick | Chevrolet | 14 | 60 | 0 | Running |
| 7 | 5 | Kasey Kahne | Chevrolet | 3 | 60 | 0 | Running |
| 8 | 1 | Jamie McMurray | Chevrolet | 5 | 60 | 1 | Running |
| 9 | 40 | Landon Cassill | Chevrolet | 23 | 60 | 0 | Running |
| 10 | 35 | Cole Whitt | Ford | 22 | 60 | 0 | Running |
| 11 | 27 | Paul Menard | Chevrolet | 12 | 60 | 0 | Running |
| 12 | 95 | Michael McDowell | Ford | 19 | 60 | 0 | Running |
| 13 | 23 | J.J. Yeley | Toyota | 11 | 60 | 0 | Running |
| 14 | 46 | Michael Annett | Chevrolet | 17 | 60 | 0 | Running |
| 15 | 42 | Kyle Larson | Chevrolet | 18 | 60 | 0 | Running |
| 16 | 33 | Ty Dillon | Chevrolet | 4 | 60 | 0 | Running |
| 17 | 20 | Matt Kenseth | Toyota | 2 | 60 | 32 | Running |
| 18 | 29 | Justin Marks | Toyota | 21 | 60 | 0 | Running |
| 19 | 2 | Brad Keselowski | Ford | 9 | 60 | 0 | Running |
| 20 | 43 | Aric Almirola | Ford | 8 | 60 | 0 | Running |
| 21 | 30 | Ron Hornaday Jr | Chevrolet | 24 | 60 | 0 | Running |
| 22 | 6 | Trevor Bayne | Ford | 7 | 60 | 1 | Running |
| 23 | 47 | AJ Allmendinger | Chevrolet | 13 | 27 | 0 | Accident |
| 24 | 83 | Johnny Sauter | Toyota | 6 | 27 | 0 | Accident |
| 25 | 13 | Casey Mears | Chevrolet | 16 | 17 | 0 | Engine |
RESULTS: Duel 2
| | | | | | | | |
| --- | --- | --- | --- | --- | --- | --- | --- |
| POS. | CAR # | DRIVER | MANUFACTURER | STARTING POS. | LAPS | LAPS LED | FINAL STATUS |
| 1 | 48 | Jimmie Johnson | Chevrolet | 1 | 64 | 40 | Running |
| 2 | 18 | Kyle Busch | Toyota | 2 | 64 | 21 | Running |
| 3 | 19 | Carl Edwards | Toyota | 3 | 64 | 1 | Running |
| 4 | 16 | Greg Biffle | Ford | 6 | 64 | 0 | Running |
| 5 | 78 | Martin Truex Jr | Chevrolet | 5 | 64 | 1 | Running |
| 6 | 21 | Ryan Blaney | Ford | 9 | 64 | 0 | Running |
| 7 | 44 | Reed Sorenson | Chevrolet | 20 | 64 | 0 | Running |
| 8 | 66 | Mike Wallace | Toyota | 23 | 64 | 0 | Running |
| 9 | 51 | Justin Allgaier | Chevrolet | 17 | 64 | 0 | Running |
| 10 | 10 | Danica Patrick | Chevrolet | 15 | 64 | 0 | Running |
| 11 | 31 | Ryan Newman | Chevrolet | 13 | 64 | 0 | Running |
| 12 | 41 | Kurt Busch | Chevrolet | 14 | 64 | 0 | Running |
| 13 | 38 | David Gilliland | Ford | 18 | 64 | 0 | Running |
| 14 | 34 | David Ragan | Ford | 21 | 64 | 0 | Running |
| 15 | 3 | Austin Dillon | Chevrolet | 4 | 64 | 1 | Running |
| 16 | 17 | Ricky Stenhouse Jr | Ford | 8 | 64 | 0 | Running |
| 17 | 62 | Brian Scott | Chevrolet | 16 | 64 | 0 | Running |
| 18 | 11 | Denny Hamlin | Toyota | 24 | 64 | 0 | Running |
| 19 | 55 | Michael Waltrip | Toyota | 10 | 64 | 0 | Running |
| 20 | 32 | Bobby Labonte | Ford | 11 | 60 | 0 | Accident |
| 21 | 9 | Sam Hornish Jr | Ford | 7 | 36 | 0 | Accident |
| 22 | 26 | Jeb Burton | Toyota | 19 | 36 | 0 | Accident |
| 23 | 7 | Alex Bowman | Chevrolet | 12 | 36 | 0 | Accident |
| 24 | 98 | Josh Wise | Ford | 22 | 1 | 0 | Electrical |
VIDEO HIGHLIGHTS