Australian karters prepare for Italian tilt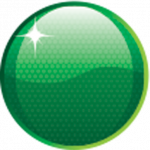 Liam McLellan, Matthew Waters and Troy Loeskow have made a solid start to their campaign in the 20th CIK-FIA Winter Cup in Italy this weekend.
McLellan (Melbourne), Waters (Sydney) and Loeskow (Bundaberg) are representing Karting Australia at the South Garda circuit.
Following two days of practice McLellan has consistently posted top 10 times in his Ricciardo kart in the 45-kart field.
"The pace so far has been good but there is still a long way to go," said 17-year-old McLellan.
"It is my first event in Europe so everything is very foreign."
A competitor in the World Karting Championship at Macau in 2012, Waters is aware of the different challenges racing in Europe brings.
"The whole experience is new, to be here in Italy with one of the world's most professional teams is something that is very different to the way we do things in Australia," said Waters.
"The focus here is to try and gain as much experience as possible that I hope I can take back to Australia and put to good use."
Reigning Australian KF2 Champion Loeskow said the experience serves as a reminder of the scale of the sport globally.
"It's not until you come over here to Europe and see all of the massive teams and transporters that you realise how big the sport is across the world," said Loeskow.
Other Australians competing in Italy include Brock Plumb and Lachlan Hughes in the KZ2 and Mini Rok classes.
Updates will be provided throughout the weekend on www.karting.net.au along with Karting Australia's Karting Australia's Facebook Page, Twitter Feed and Instagramaccount
A full timetable of events can be found by clicking here.
The event will be streamed live across the internet throughout the weekend on www.southgardakarting.it