Shell sponsorship for DJR Team Penske Ford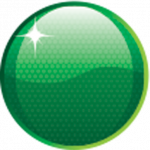 DJR Team Penske has unveiled primary Shell sponsorship for Marcos Ambrose's Ford at the Clipsal 500 Adelaide.
Ambrose and Dick Johnson took the covers off the Shell Falcon in front of assembled media at the team's Stapylton workshop this morning.
DJR Team Penske will rotate primary sponsors throughout the season, with Xbox, Western Star and MAN Trucks among others on the roster.
The Shell scheme will run at two events, with July's Townsville 400 also expected to feature the red and white colours.
Adelaide will mark the first time a DJR Ford will run in a primary Shell livery since the end of the 2004 season.
Shell had been DJR's major backer from 1987, with the partnership yielding three Australian Touring Car Championships and two Bathurst 1000s.
A minor partner of the team in recent seasons, the uplift in support follows Penske's majority takeover of DJR over the off-season.
"To see the #17 Ford Falcon in full Shell Helix livery once again is very special," said Johnson.
"I can assure you it brings back great memories and Marcos is the right guy to carry on this long partnership."
Ambrose admits he is honoured to be a part of the next stage of the team's relationship with the iconic brand.
"Dick and Roger both have incredible history with Shell and it is great to see the brand back in force on our Ford Falcon FG X," said Ambrose.
Penske's NASCAR and IndyCar programs in the United States both field Shell sponsored entries at events during the year.
American racing giant Roger Penske delivered a brief message to assembled media and guests at the launch via a video link up.
"Today we are proud to announce a major partnership with Shell Helix and DJR Team Penske," said Penske.
"I know Dick and his team has had a relationship with Shell that dates back some 30 years and is one of the longest sports partnerships in Australia.
"The Penske organisation also has a long successful history with Shell."