NZ SuperTourers cancels South Island rounds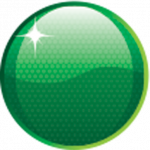 Declining grids has forced BNT NZ SuperTourers management to cancel next month's South Island rounds at Timaru and Ruapuna.
The championship has struggled for entries this season with just eight cars making up the grid for the last meeting at Hampton Downs earlier this month.
After revealing the entry for the Timaru (March 7-8) and Ruapuna (March 21-22) races had dropped to just five cars, championship CEO Ray Noonan has rendered the events unfeasible for the category.
The announcement arrives a week after the series issued a statement confirming $NZD20,000 per round fixed price drives.
"It is certainly not the desired outcome for any involved in the category but all efforts to grow the grid for these rounds has failed and it is simply not viable for any of our stakeholders, including teams and sponsors, to travel South with just five confirmed entries," said Noonan.
"We were hopeful several others would be at these rounds but this is now highly unlikely hence the decision to cancel."
The championship will work with teams in the interim in a bid to grow the grids for the 2015/2016 season.
"We are confident that we have a pipeline of team owners and drivers that will ensure credible grids for the future," said Noonan.
"Over the coming months we will work with all parties to develop the best platform that will ensure its ongoing long term sustainability.
"We are convinced there is a future for the category but we cannot continue to run it in its current state given the obligations we all have to sponsors & fans and the large cost involved for all parties."
The BNT NZ SuperTourers remain scheduled to appear at Pukekohe Raceway on April 11-12.