Miller uncovers 2015 MotoGP LCR Honda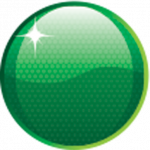 Jack Miller has taken the wraps off his LCR Honda MotoGP machine at the team's official launch.
The Australian MotoGP rookie attended the unveil in London's West End with new team-mate Cal Crutchlow.
Miller will jump aboard the #43 RC213V-RS Open class machine which features a striking white livery displaying the team's new title sponsor CWM FX.
"The Honda is an animal, that's for sure, but I'm enjoying it more every time I ride it," said Miller, who finished runner up in the Moto3 world championship last year.
"Anyone who watched me in Moto3 will know I love to throw a wheelie, and I love them even more with this bike I just can't wait for the season to get started."
Celebrating LCR Honda's 10 years in MotoGP's premier class, team boss Lucio Cecchinello is confident his squad has all the tools to succeed in this milestone season.
"This is a special moment in my career; to be working side by side with Honda HRC, working with Cal who is a competitive rider and a proven front-runner, and working with Jack who is clearly very talented and represents the future," said Cecchinello.
"We have the support of an important company in CWM FX, alongside many of our long-term sponsors, and combined this makes a fantastic challenge for me.
"This is the beginning of a new chapter for the team and I will do my best to reward all the people involved in this project with results."
Miller will make his MotoGP premier class debut when the season kicks off at Qatar on March 26.