Wilson sets fresh indoor karting world record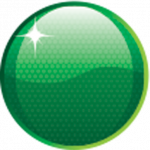 Gold Coast racer Cam Wilson, supported by his Slideways Go Karting team, has set his second world indoor karting record in a year on the Gold Coast.
V8 Utes driver Wilson, Dan Tuite, Tim Harris, Danial Goddard, Chris Hinton and Nathan Roach reached a total of 774km or 4868 laps of the Nerang kart track to set the new mark of the greatest karting distance travelled in 24 hours indoors.
It surpassed the 604km he tallied in a 24 hour period at the Eagle Farm kart centre last year.
The bids were both in aid of Huntingtons Queensland with a total of $12,500 raised in the marathon karting effort.
"I'm very proud of the team for their efforts and I'm stoked to share this success with them on this occasion," Wilson said.
"The attempt ran very smoothly with the go kart running faultlessly. Our changes between drivers were under three seconds, and each driver drove in 30 minutes stints with excellent and consistent lap times."
Wilson has launched his charity crusade after his father Murray died from the disease last year.
"Claiming a second world record is a bonus knowing the difference the money we raise will make to the lives of Queensland families coping with the detrimental effects of Huntington's disease," he said.
"The 24 hour record attempt is physically gruelling and an enormous challenge but equates to nothing compared to what is experienced by those diagnosed with the condition."
Anyone wishing to donate can CLICK HERE or through any of the Slideways Go Karting Australia locations in Eagle Farm, Pimpama and Nerang.