Simon Hodge seals BRM Carrera Cup seat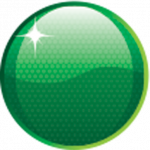 Reigning Formula 3 Australian Drivers' Champion Simon Hodge will remain with Team BRM for his graduation to the Carrera Cup Australia this season.
The South Australian, who turned 21 on Tuesday, is the latest in a list of rising stars brought through BRM's Porsche program.
Hodge follows in the footsteps of current Porsche Supercup drivers Ben Barker and Sam Power and V8 Supercars star Nick Percat.
The team's latest project has been a part of the Dubai 24 Hour and Bathurst 12 Hour endurance events since wrapping up the F3 title in a bid to acclimatise to GT machinery.
"It's hard to be perfectly prepared for anything like this, so adding some diversity into it, like doing Dubai and the Bathurst 12 Hour, was a great experience," said Hodge.
"I'm looking forward to getting stuck into a good year of Carrera Cup – it's looking like an amazing field and it's going to be a great challenge for me.
"It's fantastic to be staying with Team BRM and I must thank them for their amazing help and support in making the transition into a Cup Car for this season."
Hodge joins reigning Australian GT Champion Richard Muscat and returning BRM Carrera Cup driver Duvashen Padayachee in the team's three-car line-up.
Team owner Mark Rundle believes that the Formula 3 category prepares drivers well for the switch to the all-Porsche class.
"Our experience with Ben Barker – and other drivers – is that Formula 3 serves as an ideal pathway to Carrera Cup," he said.
"The cars are not that different in the way they achieve their speed and history shows that drivers have been able to make the transition very quickly.
"Simon proved last year he is capable of achieving a lot in top level motorsport and we think he will be a perfect complement to our already strong team that includes Richard and Duvashen.
"We are especially pleased to have drivers progress internally within the team and have consistency in their racing environment over several seasons. We think that's beneficial to their career development.
"As an Adelaide-based team, we're looking forward to representing the state at our home event next week."