Jack Daniel's reveals V8 Supercars season livery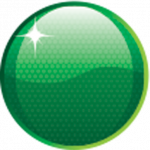 Jack Daniel's Racing has revealed the livery that Rick Kelly will campaign throughout the 2015 V8 Supercars Championship.
The sponsor has scaled back to a single entry within Nissan Motorsport's four-car stable this year, with Kelly's car running an interim look at the Sydney SuperTest.
Like the Sydney livery, the full-season scheme is said to celebrate the sponsor's decade in V8 Supercars, which began with Perkins Motorsport in 2006.
The brand has been loyal to the Kelly family since it took over the team from Perkins in 2009, despite a relatively lean run of results.
Kelly is without a win since November, 2011, but left the recent Sydney SuperTest confident of gains made with Nissan's latest aerodynamic kit.
The 2006 V8 Supercars champion says that the latest Jack Daniel's livery draws directly from the one-off scheme used in Townsville last year.
"The livery we ran at Townsville to celebrate 300 races for Jack Daniel's in V8 Supercars was something that we put a lot of effort into; not only the design of it, but also the materials in the application," he said.
"With the brushed black aluminium and the gold tinting we ran at Townsville, the whole car looked spectacular, and we got so many comments on it from the media, as well as on social media from the fans, and from our business partners as well.
"So we've used hints of that Townsville design in the 2015 livery, and for me, it's the one I'm most in love with out of all of the Jack Daniel's liveries we've run.
"Inside the car, you want a car that looks fast, and looks aggressive, and I think this is the best Jack Daniel's livery we have ever had."
VIDEO: Jack Daniel's Racing livery reveal