F1 Commission cold on radical 2016 changes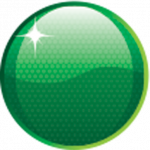 Plans to introduce a radical overhaul of Formula 1's technical regulations for the 2016 season have been shelved.
The F1 Commission met in Geneva on Tuesday to discuss a raft of changes to the fundamental design of F1 cars for next season, including revised dimensions, bodywork and wheels and tyres.
The initiative failed to garner full support, with British media reports claiming the voting among teams was split despite a unanimous agreement that a change in the regulations is required.
A BBC report states that the timing of its introduction has divided opinion among the paddock with some teams favouring the changes to become effective from 2017.
The move to delay a regulation revamp came just hours after Ferrari released images of its new F1 car concept, which was launched to fuel the debate regarding a change to the current regulations.
The Italian manufacturer's design features a double-plane front wing, futuristic bodywork and a larger, simplified rear wing.
Ferrari has asked for feedback from the public about its concept alongside a brief statement explaining the design.
"Would it be possible to come up with an F1 car which not only is technologically advanced, but also captivating to the eye and aggressive-looking? And could this be made without having to overturn the current technical rules?," read the statement.
"At Ferrari, we believe so. Let us introduce you to the 'concept design' that was conceived by our design studio (Centro Stile Ferrari) together with the Scuderia's aero department.
"Minimal changes give the car a look that is way different from what have been familiar with so far. Our challenge was to create something that was – to put it short – better looking."
Ferrari's concept follows designs from both McLaren and Red Bull which have been shown to rival teams at recent strategy group meetings.
Meanwhile, Red Bull cheekily responded to Ferrari's attention grabbing concept by tweeting an image of its virtual X2014 with the phrase "way ahead of ya".
Featured in video game Gran Turismo, the X2014 was designed by Adrian Newey in 2013 and billed as "a Formula 1 car without rules or restrictions limiting it".
Way ahead of ya, @ScuderiaFerrari 😉 #X2014 #GT6 pic.twitter.com/aGpwUK3uYM

— Red Bull Motorsports (@redbullmotors) February 17, 2015