Bayliss to make shock Phillip Island WSBK return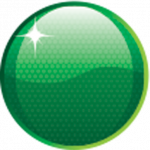 Australian motorcycling legend Troy Bayliss will make a shock return to the World Superbike Championship at Phillip Island this weekend.
The 45-year-old former three-time world champion will substitute for Davide Giugliano at the Aruba.it Ducati Superbike Team following the Italian's testing crash on Monday.
Bayliss, who retired from the sport in 2008, last competed at Phillip Island in his retirement year, where he won both World Superbike Championship races.
"I want to start by saying that I really feel for Davide and that it's a real shame for his season to be starting in this way," said Bayliss, who has remained closely linked with Ducati as an ambassador for the manufacturer.
"The desire to be able to return to the track and see the home crowd and the Ducatisti has always been strong, ever since I last raced.
"Also Phillip Island, one of my favourite tracks, is celebrating its 25th anniversary of World Superbikes. This gave me the idea to compete as a wildcard and work with the Ducati Superbike technicians once again.
"I know it's going to be a very difficult weekend, also because it's a while since I've ridden the Superbike but I do know the track well and so hope to get back into it after a few laps.
"I'll try to enjoy myself and will of course be doing my best to score a good result and put on a good show for the public."
The team has meanwhile given an update on Giugliano's condition.
'Davide Giugliano left the Alfred Hospital in Melbourne yesterday evening (Tuesday in Australia)," read a statement.
"Unfortunately the final prognosis for the Italian rider, who has two micro-fractures of the L1 and L2 vertebrae, is that he won't be able to return to racing his Panigale R for a period of 90 days.
"Davide will fly home to Italy as soon as possible, where he will undergo further checks and begin rehabilitation in order to return to full fitness as soon as possible.'