Sam Brabham handed RaceTo24 Le Mans chance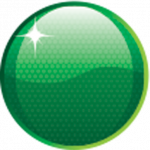 Sam Brabham is in the running to win a seat with Team SARD-Morand at the Le Mans 24 Hour in June.
The 20-year-old son of David Brabham has been selected to take part in the RaceTo24 online reactive reality competition.
Brabham was one of over 100 applicants to make the final squad to see who will become the team's third driver.
The team previously announced that 2012 Indy Lights champion Tristan Vautier has gained a place in the LMP2 Morgan SARD machine alongside Oliver Webb and Pierre Ragues.
Vautier will run in the opening WEC rounds at Silverstone and Spa before being replaced by the RaceTo24 winner for Le Mans.
A multiple British Formula Ford race winner, Brabham's career had been in limbo before the RaceTo24 opportunity.
The 12-week program will see contestants prove their potential while tackling several dozen physical and mental challenges set by Benoit Morand, the Team SARD-Morand manager.
His effort will be covered via the online reactive reality competition before moving onto television, allowing fans to follow the contestants and interact every step of the way.
Viewers will be invited to vote and comment as each week's events unfold.
"I've always dreamt of racing at Le Mans and being selected for RaceTo24 brings that dream one step closer," Brabham said.
His father David, the youngest of Sir Jack Brabham's three sons, has several class wins and an outright win in the Le Mans 24 Hour in 2009 to his credit.
"I haven't raced for the last eight months or so, which has been tough, and I'm up against some really experienced drivers.
"But there's no reason why I can't go out and impress, it only makes me more determined to show what I can do.
Brabham was the first from his family lineage to win in British Formula Ford, turning both first career pole positions into his first MSA Formula Ford Championship victories at Thruxton in 2014.
To find out more visit www.raceto24.com