Richards Javelin returns for new TCM season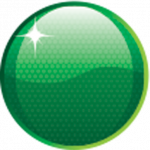 Jim Richards' AMC Javelin will feature among a 35 car grid for the Touring Car Masters season opener at the Clipsal 500 Adelaide.
The Javelin returns for the first time since its heavy crash at Sandown in 2012, after which Richards reverted back to his Ford Falcon Sprint.
Fellow TCM stars John Bowe (Ford Mustang), Andrew Miedecke (Chevrolet Camaro) and Greg Crick (Chrysler Charger) all return to the series in their previous mounts.
As reported last month, Glenn Seton is the season's big name addition, adding to the mix of highly credentialed drivers aboard Don Dimitriadis' Mustang.
Elsewhere, Ian Palmer's Pontiac Firebird will make its long-awaited TCM debut, ensuring eight brands are represented across the field.
Adelaide marks the first of eight TCM rounds for the year, with three races to be held across the weekend.
Entry list: Touring Car Masters, Clipsal 500 Adelaide
| | | | | |
| --- | --- | --- | --- | --- |
| No | Sponsor Name | Driver | Make | Model |
| 2 | Shannons Insurance | Jim Richards | AMC | Javelin |
| 3 | Hercules Engines | Cameron Mason | Ford | Mustang Fastback |
| 4 | Skye Sands | Rusty French | Ford | Mustang Fastback |
| 7 | calga.biz | Bill Pye | Chevrolet | Camaro |
| 9 | Jesus Racing | Andrew Fisher | Ford | Falcon XY GTHO |
| 10 | Sunliner RV | Tony Hunter | Chevrolet | Monza 2+2 |
| 11 | Lion Mill Solutions | Tony Edwards | Ford | Falcon XA GT |
| 13 | Black Cat Racing | Rory O'Neill | Porsche | 911 IROC |
| 15 | Hercules Engines/Bridgestone | Graham Stewart | Chevrolet | Camaro SS |
| 16 | Rain City Racing | Gavin Bullas | Ford | Boss Mustang |
| 17 | Red Rock Winery | Rohan Little | Porsche | 911 IROC |
| 18 | Dunlop Super Dealers/Wilson Security | John Bowe | Ford | Mustang Trans Am |
| 20 | Palmer Promotions | Ian Palmer | Pontiac | Trans-Am |
| 22 | PRT Race Fabrication | Nigel Benson | Holden | HQ Monaro Coupe |
| 25 | Freestones Transport/Freestones Roadhaven | Paul Freestone | Chevrolet | Camaro SS |
| 28 | Tilley Automotive | Brad Tilley | Ford | Mustang Coupe |
| 30 | Thunder Road Racing Australia | Glenn Seton | Ford | Mustang Coupe |
| 32 | SportsMed | Amanda Sparks | Porsche | 911 RS |
| 33 | SportsMed | Greg Keene | Porsche | 911 RS |
| 35 | iseek Racing | Jason Gomersall | Holden | Torana SL/R 5000 |
| 46 | THD Motorsport | Leo Tobin | Holden | HQ Monaro Coupe |
| 48 | Adelaides Cheapest Cars | Eddie Abelnica | Ford | Falcon XB Coupe |
| 50 | Flo.gineering | Carey McMahon | Holden | Torana SL/R 5000 |
| 52 | Outbound Racing / wheels.com.pg | Keith Kassulke | Ford | Falcon XB Coupe |
| 56 | Autolite Spark Plugs | Brett Youlden | Holden | HQ Monaro Coupe |
| 60 | Tilleys Racing Equipment | Cameron Tilley | Valiant | Pacer |
| 65 | On Demand Electrical | Graeme Cook | Porsche | 911 IROC |
| 72 | BMR Industries | Bruce McLeod | Ford | Falcon XA Superbird |
| 74 | Lyndways Builders | Wayne Mercer | Ford | Falcon XY GTHO |
| 75 | Mopar Performance | Greg Crick | Chrysler | Charger E55 |
| 85 | Whiteline Transport Racing / King Springs | Mark King | Chevrolet | Camaro RS |
| 88 | TIFS – Warehousing & Distribution | Metodia Karanfilovski | Ford | Mustang Trans Am |
| 90 | Kalus Kenny Intelex | Sven Burchartz | Porsche | 911 IROC |
| 95 | Whiteline Transport Racing / Lubrimaxx | Andrew Meidecke | Chevrolet | Camaro SS |
| 99 | Outbound Racing / wheels.com.pg | TBA | Holden | HQ Monaro Coupe |