Wilson aims to beat own kart world record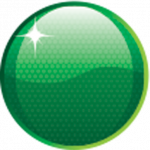 Gold Coast V8 Utes driver Cam Wilson will attempt to set a new Guinness World Record for the greatest distance travelled in a go-kart indoors at Nerang on the Gold Coast.
The attempt will kick off at Wilson's Slideways Go Karting centre at midday tomorrow.
Spurred on to raise funds for people impacted by Huntington's disease, Wilson is aiming to reach $48,000 in his record bid.
Last year Wilson set the record when he covered 604km at his indoor karting facility at Eagle Farm in Brisbane which saw $20,000 raised for the disease which took the life of his dad.
He passed the old mark of 503km with just over four hours remaining.
Wilson will be joined on his noble quest by Slideways staffers Dan Tuite, Tim Harris, Danial Goddard, Chris Hinton and Nathan Roach.
"Claiming a second world record will just be a bonus knowing the difference the money we raise will make to the lives of Queensland families coping with the detrimental effects of Huntington's disease," Wilson said.
"The 24 hour record attempt is physically gruelling and an enormous challenge but equates to nothing compared to what is experienced by those diagnosed with the condition.
"I'm lucky to have the Slideways team behind me who are just as determined as I am to set a new world record."
Donate here or through any of the Slideways Go Karting Australia locations in Eagle Farm, Pimpama and Nerang.
*Keep up-to-date with news of the attempt by joining the Slideways Go Karting Australia Facebook community at https://www.facebook.com/slidewaysgokartinggoldcoast or https://www.facebook.com/SlidewaysGoKarting