Daniel Ricciardo drives Targa Florio in Alfa Romeo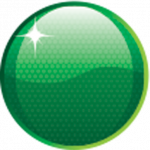 Daniel Ricciardo's pre-season driving exploits continue, with the Australian making a spectacular trip to the scene of the Targa Florio aboard an Alfa Romeo 33TT3.
The promotion saw Ricciardo at the wheel of the same Alfa in which current Red Bull motorsport advisor Dr Helmut Marko set the lap record en route to second place in the 1972 event.
First run in 1906, the Targa Florio took place on the Italian island of Sicily and, while locals were encouraged to keep off the roads, the event became famous for its extreme danger.
Safety concerns eventually saw the Targa dropped from the World Sportscar Championship in 1974 and discontinued altogether three years later.
"The first few laps were a shock," Marko reflected on the Red Bull website of the 1972 event.
"During practice, Toine Hezemans collided with a donkey, rider and all. He was catapulted over the rear spoiler. Nino Vaccarella and his car disappeared under a truck.
"Locals nailed their doors and windows shut to be on the safe side. One car got lost up in the mountains. It took half a day just to find it again.
"There were no crash barriers, just outsized bales of hay here and there."
Ricciardo drove several sections of the now tattered 70km course in the Alfa, which boasts a 3.0 litre, 400bhp V8 and a kerb weight of just 700kg.
The stunt celebrated both Marko's history with the Targa and Ricciardo's Italian heritage.
"Maybe now I have a better understanding of what Helmut means when he talks about the past, even if I'll never completely understand it… even if there wasn't a donkey on the course this time," smiled Ricciardo.
"But I know one thing. Now I want a historic racing car."
The story of Ricciardo's Targa Florio visit comes just a week after the Australian starred on British television show Top Gear, knocking Lewis Hamilton from the top of the show's fastest times board.
CLICK HERE for the full feature on Red Bull's website.
GALLERY: Daniel Ricciardo drives Alfa in Sicily
VIDEO: Daniel Ricciardo on recreating the Targa Florio

VIDEO: A recap of the 1972 Targa Florio