Surprise call up for Phillis at Phillip Island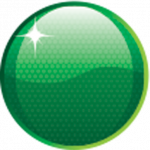 Melbourne rider Alex Phillis has been offered a ride with the Italian Lorini Honda team for the opening round of the Supersport World Championship at Phillip Island this weekend.
Phillis begins a two-day test at Phillip Island today after answering a call to ride at the meeting which kicks off the 2015 World Superbike Championship.
The youngster continues a family tradition with his dad Robbie Phillis a star of the 1980's and 1990's.
Phillis senior won Race 2 of the maiden World Superbike round at the Victorian circuit in 1990 after dicing with Peter Goddard and Malcolm Campbell.
The 21-year-old Phillis will replace Alessandro Nocco in the Team Lorini squad, riding a Honda CBR600RR alongside experienced Italian and three-time 250 GP winner Roberto Rolfo.
Previously announced Glenn Scott (Honda), Aiden Wagner (Yamaha) and Sam Lambert (Triumph) will also line-up in the World Supersport.
Phillis has recently returned to Australia after completing a couple of seasons in the German IDM Superstock 1000.
"Like all riders, I've always wanted to compete at a world championship level," Phillis said.
"It's an experienced team (Lorini) and they know how to get the job done, and Raffaele (De Rosa) was very competitive on the Honda in 2014."
"I'll obviously be playing catch-up with the rest of the pack but I'll just have to put that in the back of my mind and get down to business.
Robbie Phillis is confident his son will make the most of the opportunity.
"Racing against the best in the world is a strong test for anyone, but he'll give it a good shot – I can't wait to see him get out there," Phillis snr said.