Tom Grech graduates to Formula 4 with AGI Sport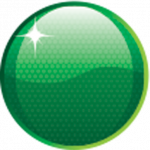 Experienced Formula Ford racer Tom Grech will graduate to the new CAMS Jayco Australian Formula 4 Championship with AGI Sport.
The son of former Holden Racing Team manager Jeff Grech will join the New South Wales operation after four seasons in Formula Ford, where he won the Victorian state level championship in 2013.
Grech, a design student at Monash University, will join 17-year-old Jimmy Vernon at Adam Gotch's AGI Sport squad for the inaugural Australian Formula 4 Championship.
The Victorian is just the fourth driver confirmed for the new single seater championship alongside former Australian F3 driver Chris Anthony at BRM and DREAM Motorsport's Thomas Randle.
"I'm really excited about 2015," said Grech.
"I'm very keen to work with Adam and his team this year. His experience in high level motorsport shows he knows what it takes, so I'm looking forward to working with them and picking up some great results this year".
Team owner Gotch is confident his latest recruit will quickly adapt to the new Formula 4 Championship.
"Tom is a fine young driver with plenty of open wheel experience," said Gotch.
"He has the skill and racecraft to hit the ground running in this series and we are looking forward to working closely with Tom and his sponsors in this inaugural season of the CAMS Jayco Australian Formula 4 Championship."
Grech will join the already confirmed Formula 4 drivers for an unofficial test day at Winton on February 25.
The seven round championship is set to begin at Townsville from July 10-12.