Gordon takes Daytona 500 pole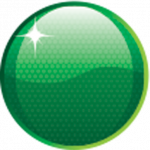 Jeff Gordon may have announced that 2015 will be his final fulltime season in the NASCAR Sprint Cup, but that had little effect as he scored pole for the Daytona 500.
In a further sign of strength he will be joined on the front row by Hendrick Motorsports team-mate Jimmie Johnson.
It is Gordon's 78th career pole and second for the Daytona 500. His lap of  323.950km/h (201.293 mph) was the fifth-fastest Daytona 500 pole speed ever and fastest since Bill Elliott's record-setting lap in 1987 at 210.364 mph.
Gordon and Johnson earned the fourth Hendrick Motorsports front row for the Great American Race. Gordon also extended his NASCAR record of 23 consecutive season with a pole position.
It was the first time in history that group qualifying was used for the Daytona 500. It consisted of three rounds of knockout qualifying, which left 12 drivers competing in the final five-minute round.
"This is one of the more gratifying poles here at Daytona that I've ever had, not just because it's my final Daytona 500 but because you've got to try and plan it out and play that chess match and play it really, really well," Gordon said.
The group qualifying brought drama early when Reed Sorenson and Clint Bowyer crashed. Denny Hamlin, J.J. Yeley, Trevor Bayne and Bobby Labonte were also involved in the melee.
"It's NASCAR's fault for putting us out in the middle of this crap for nothing," Bowyer said.
"We used to come down here and worry about who would sit on the front row in the biggest race of the year.
"Now all we do is come down here and worry about how a start-and-park like this out of desperation is going to knock us out of the Daytona 500.
"We've been in meetings for 45 minutes just trying to figure out what in the hell everybody is going to do just so we can make the race. It's stupid."
The dramas were not limited to the track with Denny Hamlin and Dale Earnhardt Jr. both having their cars excluded following post-qualifying technical inspection.
Hamlin had qualified third and Earnhardt 10th. Their times gave them good starting spots for Thursday's Duel.
Earnhardt's car was found to be too low on the left front. He will have to start 25th in Thursday's first Duel.
Hamlin's car failed inspection because his track car had a split that was too wide. The maximum split is 3.0 inches; Hamlin's measured 3.75, NASCAR officials said. Hamlin will start 24th in the second Duel on Thursday.
With front row set, the remaining 47 entered drivers will battle for the other 41 positions in the Daytona 500 during Thursday's Daytona Duels.
The odd-numbered finishers from today's qualifying will start behind Gordon in the first duel race. The even-numbered finishers from today's qualifying will start behind Johnson in the second duel race.
Today's qualifying determined only the front row for the Daytona 500. Starting positions 3-43 will be determined in the Duel qualifying races.
The top-15 finishers in each Duel will be locked into positions 3-32 in the Daytona 500 field.
Positions 33-36 will go to the four cars that were fastest in qualifying but failed to the race their way in via the Duels.
Positions 37-42 will be based on owner points from last year. Position 43 will go to a past NASCAR Sprint Cup Series champion who otherwise failed to qualify. If that slot is not needed, it be awarded via owner points.
VIDEO: Gordon takes the Daytona 500 pole

VIDEO: Big crash in qualifying

DAYTONA 500 : Qualifying
 

| POS. | CAR # | DRIVER | MANUFACTURER | SPONSOR | MPH | BEST TIME | BEHIND |
| --- | --- | --- | --- | --- | --- | --- | --- |
| 1 | 24 | Jeff Gordon | | Drive To End Hunger | 201.293 | 44.711 | Leader |
| 2 | 48 | Jimmie Johnson | | Lowe's | 201.135 | 44.746 | –0.035 |
| 3 | 11 | Denny Hamlin* | | FedEx Express | 200.933 | 44.791 | –0.080 |
| 4 | 20 | Matt Kenseth | | Dollar General | 200.214 | 44.952 | –0.241 |
| 5 | 18 | Kyle Busch | | M&M's Crispy | 200.187 | 44.958 | –0.247 |
| 6 | 5 | Kasey Kahne | | Great Clips | 199.867 | 45.030 | –0.319 |
| 7 | 19 | Carl Edwards | | Arris | 197.837 | 45.492 | –0.781 |
| 8 | 33 | Ty Dillon | | Cheerios | 197.507 | 45.568 | –0.857 |
| 9 | 3 | Austin Dillon | | Dow | 196.962 | 45.694 | –0.983 |
| 10 | 88 | Dale Earnhardt Jr* | | Nationwide | 195.080 | 46.135 | –1.424 |
| 11 | 1 | Jamie McMurray | | Cessna/McDonald's | 193.133 | 46.600 | –1.889 |
| 12 | 78 | Martin Truex Jr | | Furniture Row/Visser Precision | 190.678 | 47.200 | –2.489 |
| 13 | 83 | Johnny Sauter | | Dustless Blasting Toyota Camry | 198.220 | 45.404 | –0.693 |
| 14 | 16 | Greg Biffle | | 2015 Ortho Ford Fusion | 197.477 | 45.575 | –0.864 |
| 15 | 6 | Trevor Bayne | | 2015 Advocare Ford Fusion | 197.256 | 45.626 | –0.915 |
| 16 | 9 | Sam Hornish Jr | | Twisted Tea | 197.243 | 45.629 | –0.918 |
| 17 | 43 | Aric Almirola | | Smithfield | 197.200 | 45.639 | –0.928 |
| 18 | 17 | Ricky Stenhouse Jr | | 2015 Fastenal Ford Fusion | 196.816 | 45.728 | –1.017 |
| 19 | 2 | Brad Keselowski | | Miller Lite | 193.357 | 46.546 | –1.835 |
| 20 | 21 | Ryan Blaney | | Motorcraft / Quick Lane Tire & Auto Center | 193.282 | 46.564 | –1.853 |
| 21 | 22 | Joey Logano | | Shell Pennzoil | 193.241 | 46.574 | –1.863 |
| 22 | 55 | Michael Waltrip | | Aaron's Dream Machine | 190.517 | 47.240 | –2.529 |
| 23 | 23 | J.J. Yeley | | MAXIM Fantasy Sports app/Dr. Pepper Toyota Camry | 199.256 | 45.168 | –0.457 |
| 24 | 32 | Bobby Labonte | | C&J Energy Services | 199.067 | 45.211 | –0.500 |
| 25 | 27 | Paul Menard | | Peak/Menards | 198.325 | 45.380 | –0.669 |
| 26 | 7 | Alex Bowman | | Toy State/Nikko Chevrolet | 198.229 | 45.402 | –0.691 |
| 27 | 47 | AJ Allmendinger | | Kroger/USO | 198.212 | 45.406 | –0.695 |
| 28 | 31 | Ryan Newman | | Caterpillar | 198.177 | 45.414 | –0.703 |
| 29 | 4 | Kevin Harvick | | Budweiser / Jimmy John's | 197.994 | 45.456 | –0.745 |
| 30 | 41 | Kurt Busch | | Haas Automation | 197.976 | 45.460 | –0.749 |
| 31 | 14 | Tony Stewart | | Bass Pro Shops / Mobil 1 | 197.968 | 45.462 | –0.751 |
| 32 | 10 | Danica Patrick | | GoDaddy | 197.959 | 45.464 | –0.753 |
| 33 | 13 | Casey Mears | | No. 13 GEICO Chevrolet SS | 197.946 | 45.467 | –0.756 |
| 34 | 62 | Brian Scott | | Shore Lodge | 197.828 | 45.494 | –0.783 |
| 35 | 46 | Michael Annett | | Pilot Flying J | 196.554 | 45.789 | –1.078 |
| 36 | 51 | Justin Allgaier | | Brandt | 196.532 | 45.794 | –1.083 |
| 37 | 42 | Kyle Larson | | Target | 195.588 | 46.015 | –1.304 |
| 38 | 38 | David Gilliland | | Love's Travel Stops | 195.346 | 46.072 | –1.361 |
| 39 | 95 | Michael McDowell | | Thrivent Financial | 195.300 | 46.083 | –1.372 |
| 40 | 26 | Jeb Burton | | LiveDeal.com Download the App Toyota Camry | 195.004 | 46.153 | –1.442 |
| 41 | 15 | Clint Bowyer | | 5-Hour Energy | 194.995 | 46.155 | –1.444 |
| 42 | 44 | Reed Sorenson | | Golden Coral | 194.978 | 46.159 | –1.448 |
| 43 | 29 | Justin Marks | | American Born Moonshine | 194.675 | 46.231 | –1.520 |
| 44 | 34 | David Ragan | | Kentucky Fried Chicken | 194.452 | 46.284 | –1.573 |
| 45 | 35 | Cole Whitt | | Speed Stick | 194.012 | 46.389 | –1.678 |
| 46 | 98 | Josh Wise | | Phoenix Construction | 193.386 | 46.539 | –1.828 |
| 47 | 40 | Landon Cassill | | Carsforsale.com | 193.299 | 46.560 | –1.849 |
| 48 | 66 | Mike Wallace | | Crazy Vapors- X8 Energy Gum | 192.509 | 46.751 | –2.040 |
| 49 | 30 | Ron Hornaday Jr | | Smokey Mountain Herbal Snuff | 190.791 | 47.172 | –2.461 |
* Failed post-qualifying technical inspection