Stroll completes TRS, NZ Grand Prix double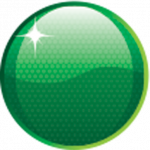 Ferrari Academy driver Lance Stroll completed a perfect haul by winning the Toyota Racing Series and the New Zealand Grand Prix at the Manfeild circuit in New Zealand.
Stroll had finished third in the second race of the weekend which sealed his victory in the five-round TRS to mark the new era of the FT50 chassis with one race to spare.
The 16-year-old then came out to win the showpiece 35-lap NZ Grand Prix, beating Charlie Eastwood by 1.1s with Brandon Maisano third.
It signalled both titles for the M2 Competition outfit which won 13 of the 16 races in the TRS run across five consecutive weekends.
Australia's only representative in the series, Thomas Randle, endured a difficult weekend before finishing ninth ahead of Kiwi Damon Leitch.
Race 2 was taken out by American Santino Ferrucci with Sam MacLeod second
In the opening heat, Brandon Maisano won the Dan Higgins Trophy, overcoming a gearshift issue late in the race.
Maisano held off a challenge from Arjun Maini to win the 20-lap race by 1.1s.
The British driver Sam MacLeod saw out a lonely drive to third place.
Meanwhile in the NZ Touring Cars, Jason Bargwanna won the Jason Richards Memorial Trophy after a blinding pitstop placed him ahead of Nick Ross who had been leading the race up to the stop window.
Ross and Bargwanna (Race 1 winner) had battled hard throughout Race 2 which led to Bargwanna ending up in the gravel in Higgins corner and Ross later penalised 30s.
The Australian eventually finished third behind Lance Hughes and Nick Ross.
It was Hamilton driver Hughes's first ever race win in the TLX category.
Auckland driver Kevin Williams claimed the NZV8 Touring Cars TL Championship this morning when he won race two.
The Holden driver has been on a winning streak since Pukekohe winning each round since then including round five here at Manfeild with three race wins over the weekend.
He has won the championship ahead of the final round at Pukekohe in April.