Mark Larkham and Rick Kelly join Ten V8 telecasts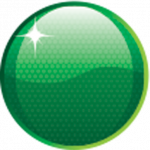 Mark Larkham and Rick Kelly have been confirmed as key players in Network Ten's new motorsport line-up.
Both will work on Ten's six live V8 Supercars events during the season, as well as its returning motorsport magazine program, RPM.
The Adelaide, Townsville, Sandown, Bathurst, Gold Coast and Sydney Olympic Park meetings will see Kelly contribute insights with Ten's team between driving commitments.
The deal will see the 2006 V8 Supercars champion forgo regular sponsor commitments in favour of the Ten role.
"During my career, I've had the opportunity to experience some really great things, but I've never worked with a television network before. It's definitely going to be a new challenge," said Kelly.
"This is a chance for me to develop my skills and push myself a bit further. I want to deliver interesting, insightful comments from a current driver's perspective for the viewers to enjoy.
"I have some very fond memories of the great work Network Ten has done with motorsport in general and V8 Supercars specifically, including my championship winning year in 2006."
Ten says that Larkham will "provide pit lane commentary and technical analysis throughout the race weekends", working with host Matthew White.
Larkham had been a popular part of V8TV's own broadcasting team in recent years, but was left out of its line-up amid the move to Fox Sports.
"To be involved in this next chapter of motorsport broadcasting was a nobrainer for me," he said.
"I feel an overwhelming obligation to the multitude of motorsport viewers who have absolutely humbled me with their support, warmth and desire for me to surface as part of the TEN motorsport team". 
"In addition, the opportunity to work with Mark (Webber, who will provide expert comments at selected events) and importantly my old work buddy Matty White, whom for me is the consummate broadcast host, were both important considerations. I can't wait."
Ten's six live events will see it take the V8TV feed for the track sessions, which runs play-by-play commentary from Greg Rust and Neil Crompton and pit reports from Greg Murphy and Riana Crehan.
Fox Sports also switches to the V8TV production when the cars are on track at each meeting, supplementing that with pre and post session comments from its team of Jessica Yates, Mark Skaife and Russell Ingall.
Ten will broadcast a Sunday afternoon highlights package for its non-live V8 Supercars events, while the return of RPM ensures it will broadcast motorsport for 40 consecutive weekends during the season.