Kenseth wins NASCAR curtain raiser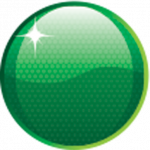 Matt Kenneth has scored the first bragging rights of the NASCAR season winning the non-championship Sprint Unlimited at Daytona.
The curtain raiser to the season may not have been for points, but the racing was certainly spirited with a number of crashes involving the sport's big names. There was even the first post-race confrontation with champion Kevin Harvick exchanging words with Joey Logano.
After going winless last year, Kenseth got a big push from Kevin Harvick on a restart with four laps to go, then was able to defend his position over Martin Truex Jr. and new Joe Gibbs Racing teammate Carl Edwards.
Harvick had fallen back to Logano who tried to push him back forward, but got Harvick loose and he scraped the fence. After the chequered flag, Harvick side-swiped Logano as the cars returned to pit road. After exiting their vehicles, the two drivers exchanged words, before Logano was pulled away by a member of his crew just as tempers increased.
In terms of other incidents in the 75-lap race, Kyle Larson moved up the track on lap 22 and made contact with Brad Keselowski, which resulted in a crash that ended Keselowski's night.
A huge wreck damaged 14 cars during a time when there were only 24 cars on the track. The incident with 28 laps to go happened when Greg Biffle turned Jamie McMurray at the front of the field. Also involved in the wreck was Denny Hamlin, Clint Bowyer, Paul Menard, Aric Almirola, Tony Stewart, Kurt Busch, Kyle Busch, Kasey Kahne, Harvick, Jimmie Johnson, Ricky Stenhouse Jr. and Kenseth.
Stenhouse spun in front of Austin Dillon with 13 laps to go with Danica Patrick also receiving some damage when she ran into Dillon.
The final wreck came with six laps remaining when Stewart touched Kyle Busch and then spun across in front of Biffle. Biffle made hard contact with the inside wall and then got collected by Kurt Busch.
Teams are back on track tomorrow for qualifying for next weekend's Daytona 500. The front row will be set in qualifying while all other starting positions will be decided by twin 150-mile races later in the week.
 RESULTS: Sprint Unlimited – Daytona International Speedway
| | | | | | | | |
| --- | --- | --- | --- | --- | --- | --- | --- |
| POS. | CAR # | DRIVER | MANUFACTURER | STARTING POS. | LAPS | LAPS LED | FINAL STATUS |
| 1 | 20 | Matt Kenseth | Toyota | 16 | 75 | 21 | Running |
| 2 | 78 | Martin Truex Jr | Chevrolet | 10 | 75 | 28 | Running |
| 3 | 19 | Carl Edwards | Toyota | 14 | 75 | 1 | Running |
| 4 | 13 | Casey Mears | Chevrolet | 23 | 75 | 0 | Running |
| 5 | 42 | Kyle Larson | Chevrolet | 25 | 75 | 0 | Running |
| 6 | 22 | Joey Logano | Ford | 3 | 75 | 0 | Running |
| 7 | 24 | Jeff Gordon | Chevrolet | 11 | 75 | 0 | Running |
| 8 | 18 | Kyle Busch | Toyota | 5 | 75 | 0 | Running |
| 9 | 88 | Dale Earnhardt Jr | Chevrolet | 24 | 75 | 13 | Running |
| 10 | 10 | Danica Patrick | Chevrolet | 15 | 75 | 0 | Running |
| 11 | 4 | Kevin Harvick | Chevrolet | 8 | 75 | 1 | Running |
| 12 | 31 | Ryan Newman | Chevrolet | 12 | 75 | 0 | Running |
| 13 | 14 | Tony Stewart | Chevrolet | 22 | 67 | 0 | Accident |
| 14 | 16 | Greg Biffle | Ford | 7 | 67 | 1 | Accident |
| 15 | 41 | Kurt Busch | Chevrolet | 13 | 67 | 0 | Accident |
| 16 | 17 | Ricky Stenhouse Jr | Ford | 20 | 61 | 0 | Accident |
| 17 | 3 | Austin Dillon | Chevrolet | 6 | 61 | 0 | Accident |
| 18 | 43 | Aric Almirola | Ford | 19 | 55 | 0 | Accident |
| 19 | 11 | Denny Hamlin | Toyota | 9 | 45 | 0 | Accident |
| 20 | 15 | Clint Bowyer | Toyota | 18 | 45 | 0 | Accident |
| 21 | 27 | Paul Menard | Chevrolet | 1 | 45 | 7 | Accident |
| 22 | 48 | Jimmie Johnson | Chevrolet | 17 | 45 | 0 | Accident |
| 23 | 5 | Kasey Kahne | Chevrolet | 2 | 45 | 0 | Accident |
| 24 | 1 | Jamie McMurray | Chevrolet | 21 | 45 | 1 | Accident |
| 25 | 2 | Brad Keselowski | Ford | 4 | 22 | 2 | Accident |
VIDEO: Final laps

VIDEO: Victory Lane

VIDEO: Harvick and Logano have words after the race

VIDEO: Keselowski crashes early

VIDEO: Big wreck involves 14 cars

VIDEO: Biffle and others in multi-car crash