Aussie secures top Carlin GP3 drive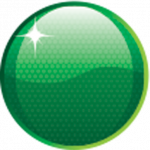 Aspiring Australian single seater driver Mitchell Gilbert will join the renowned Carlin squad for the 2015 GP3 season.
The 20-year-old British-based Aussie joined the GP3 Series in July last year with Trident after two years in the fiercely competitive FIA European Formula 3 Championship with Fortec Motorsport and Mucke Motorsport.
Having struggled to convert flashes of speed into results, Gilbert believes the opportunity to join Carlin can help him showcase his talent in GP3 this year.
Trevor Carlin's outfit has played a crucial role in launching the careers of several F1 drivers, including Red Bull star Daniel Ricciardo, Mercedes driver Nico Rosberg and four-time world champion Sebastian Vettel.
The British squad scooped the GP3 teams' and drivers's title last year with Alex Lynn, who has since gone on to secure a test driver role at the Williams F1 team.
"The last two years haven't been the best for me," said Gilbert.
"I always felt like it was right place wrong time, wrong place, right time; for some reason things just didn't line up right.
"Now I feel like everything is coming together to show everyone what the last two years couldn't.
"I feel like this is my chance to start afresh. There's seriously unfinished business and this is the right time for things to come together in a positive way."
Gilbert is due to jump behind the wheel when testing commences at Portugal's Estoril in March ahead of the season opener at Spain's Barcelona circuit on May 8-10.