Ambrose replacement settles in at new look RPM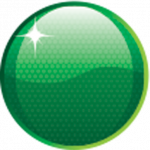 Richard Petty believes that moving Sam Hornish into Marcos Ambrose's former NASCAR Sprint Cup seat will help his eponymous team perform more consistently this season.
Ambrose's four years at RPM saw two race wins at the Watkins Glen road course, but failed to yield oval track victories or a Chase berth.
Hornish has been drafted into the #9 Ford following Ambrose's decision to return to Australia, marking the former Indianapolis 500 winner's first full-time Sprint Cup chance since 2010.
"I think Sam brings a lot of versatility," Petty told local press during NASCAR's pre-season media tour.
"Marcos was super on road courses and stuff, but he never got the hang of being ready.
"He could have good races and bad races and good times in the races, but I think Sam will be much more consistent with it."
The #9 entry remains without full sponsorship for the season following the exit of Stanley Dewalt but, according to Petty, will undertake the complete 36 race schedule regardless.
The shake-up at RPM over the off-season has also seen the team relocate from Concord, North Carolina, where it was housed adjacent to Roush Fenway Racing, to its former home in Mooresville.
Although continuing as a Roush-Yates engine customer, the squad has begun building its own chassis, which are set to debut mid-year.
Petty says that Hornish has already gelled with team-mate Aric Almirola, who made the Chase for the team last year after scoring a rain-interrupted win at Daytona mid-season.
"They both felt the same thing in the car," said Petty of early testing
"Whether they'd change the air pressure or they'd change the springs, both of them feel the same thing.
"With Marcos, he was one way and Aric was the other way and so it was hard to compare them.
"Now we've got two cars that we can sit down and say, 'OK, you try this and I'll try that and if it works, we'll put it on the other car.'"
Hornish has spent much of his racing career with Team Penske, spending four years with the team in IndyCar from 2004, before spending three years in its NASCAR Sprint Cup Series program.
The Ohio native has since undertaken part-time schedules with Penske and Joe Gibbs before his latest big break with RPM.
"The toughest part of this is to have the opportunity to be able to come to Richard Petty Motorsports and then think about it for four months or so before we actually get to go out and do racing," he said.
"With the lack of testing we've been able to do, we've only had three tests so far and to have the opportunity to work with Drew (Blickensderfer, crew chief).
"We both seem like we want similar things on the race car. When you have a unified direction, you can streamline things at the shop as having the 9 and 43 as far as finding what direction to head and how to make our cars better each weekend."
Practice for the Daytona 500 kicks off on Saturday February 14th, with 25 of the championship's top drivers racing later that day in the non-championship Sprint Unlimited.