Scott Pedder to take WRC2 plunge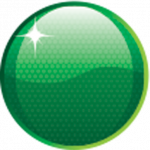 Scott Pedder will contest key events in the WRC2 class of the World Rally Championship this season.
Pedder, the reigning Australian Rally Champion, and co-driver Dale Moscatt will undertake selected rounds of the WRC in a Ford Fiesta R5.
Events the crew have targeted include Portugal, Sardinia, Poland, Finland and the Coates Hire Rally Australia at Coffs Harbour.
"Announcing our program in the WRC2 category of the World Rally Championship is the culmination of a lot of hard work behind the scenes, by a lot of different people and feels just as special," Pedder said.
"They are five amazing events, they will be extremely demanding but I believe between Dale's prior experience competing in the WRC and the team we have behind us we are in with a shot of securing some strong results."
Pedder, an experienced domestic rally campaigner and former factory Mitsubishi Ralliart driver, has previously set a string of top three stages times in the Production World Rally Championship at Rally New Zealand in 2007, his only WRC event outside of Australia to date.
The vastly experienced Moscatt says while Pedder faces a big challenge he believes it will not take in him to adapt.
"It is going to be a huge learning curve for Scott but he's proven how quickly he can adapt, especially to new cars, so I don't think it will take him long to show his potential," Moscatt said.
"With Portugal moving to a new region this year we're not starting at such a disadvantage and by having the first four events back-to-back I'm confident we will be able to get a good rhythm going and start pushing some of the more experienced WRC2 drivers."
Pedder's Fiesta will be run by experienced Spanish outfit RMC, who claimed the 2013 Production World Rally Championship with Nicholas Fuchs.
There is a possibility Pedder could add Spain and Great Britain to his program.
Pedder's Fiesta R5 is expected to be unveiled next week.