Motorcycling busts move to permanent home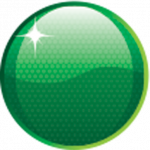 Bronze busts of Australia's three motorcycling world champions, Wayne Gardner, Mick Doohan and Casey Stoner have found a permanent home on Victoria's Phillip Island.
The sculptures of Gardner (1987 world champ), Doohan (1994-1998) and Stoner (2007, 2011) have been relocated to the Phillip Island Visitor Information Centre at Newhaven.
The busts were originally unveiled during the 2014 Tissot Australian Motorcycle Grand Prix at the Phillip Island circuit in October last year.
"The bronze busts will contribute to the growth in tourism and cement Phillip Island's identity as the home of motorcycle sport in Australia, as well as be an attraction for fans of the Australian Motorcycle Grand Prix, not only during the event itself, but across the whole year," Bass Coast shire council mayor Kimberley Brown said.
Momentum triggered by Gardner's 1987 world title was cited as the chief reason Phillip Island was put on the world 500cc calendar two years later.
"I'm very lucky that my career and world championship success captured the nation's enthusiasm and this event was established because of it," Gardner said.
"The challenge then was to go out and win the races, and I took great pleasure in winning those first two events."
Doohan has the utmost respect for the venue, revered as one of the world's great two-wheel venues.
"When I look back at the amount of success I had in my career, the fact that I was only able to conquer Phillip Island once speaks volumes about what it means to win here," he said.
"That victory in 1998 is one of my fondest memories."
Stoner meanwhile won six consecutive MotoGP races at Phillip Island, undefeated from 2007 until his retirement.
"Along with having turn three named after me I'm really thankful to the Australian public and everyone at the AGPC for recognising the part I've played in international motorcycling on behalf of my country," he said.
The busts were created by Barbara McLean whose work also features at Albert Park, where busts unveiled in 2013 pay tribute to Australia's Formula 1 world champions Sir Jack Brabham and Alan Jones.