Daniel Ricciardo hungry for home GP success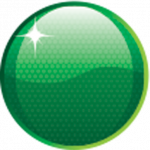 Daniel Ricciardo is confident he has the ammunition to complete an historic grand prix win on home soil in Melbourne next month.
Following the first round of pre-season testing at Jerez last week, Ricciardo believes he can become the first Australian to win his home world championship F1 grand prix.
The Albert Park season-opener from March 12-15 sees Ricciardo's Red Bull team better equipped than the corresponding period last year, although the squad was not without its problems in the initial test runs.
Major development on the Renault V6 turbo hybrid power unit saw some issues related to the ERS water pumper.
While Mercedes looked strong in testing, concentrating on long runs, and Ferrari appear to have made a significant gain on last season, Ricciardo is buoyant about his chances.
"Of course we are aware the laps Mercedes did and the lap time Ferrari put down," said Ricciardo, who was disqualified from a podium finish at Albert Park last year due to a technical infringement.
"It looked good. We expect nothing less from Mercedes to be honest and Ferrari looked like they came out pretty strong.
"Now that I know that I proved to myself that I can do it so its just more excitement knowing that I've got the tools with me that weekend in March.
"I've got it all to play for and I obviously believe I can do it."
In Ricciardo's debut season with the Milton Keynes-based Red Bull outfit last year, he was the only driver to topple Mercedes, winning at Canada, Hungary and Belgium.
Ricciardo has already enjoyed a win of sorts this year, knocking off Lewis Hamilton for the fastest time on the test track of British television show Top Gear.
The episode, aired in the UK and on Australian subscription television this week, saw Ricciardo undercut Hamilton's best by 0.7s with a 1:42.2s.
"This is how I felt after Canada," he beamed after being told of the time in front of a studio audience.