Perfect 12 Hour reward for competition winners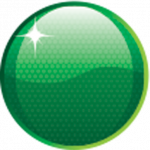 The winners of Speedcafe.com's 'Ultimate Bathurst 12 Hour Nissan Experience' received the perfect reward when the NISMO GT-R pulled out a thrilling come-from-behind win at Mount Panorama.
South Australian husband and wife Trevor and Vicki Campbell were overwhelmed when Katsumasa Chiyo, Wolfgang Reip and Florian Strauss conquered the greatest GT3 field ever assembled in Australia.
As part of their prize, the couple spent time in the Nissan pit bunker, speaking to the drivers and key NISMO team members.
"It was an awesome experience," Trevor beamed.
"The entire team were so accommodating of us as we invaded their work area and all were more than happy to chat and answer our questions.
"It was nice to meet Richard (Emery) the Nissan CEO, he was also very accommodating and up for a chat.
"The fact the race and result were tremendous for Nissan was just the icing on the cake."
The competition called for entrants to respond to the question in 25 words or less which Nissan racing car is your all-time favourite.
The couple's winning response was: "Everyone will say Godzilla, but my favourite is the Bluebird, the car that really introduced turbo-charging to Australian racing in a big way."
Stay tuned to Speedcafe.com for future competitions and money-can't-buy prizes.
Trevor and Vicki's Bathurst 12 hour gallery