Paddock Notebook: Bathurst 12 Hour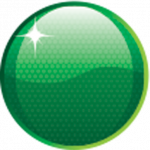 While Nissan claimed the ultimate prize with Liqui Moly Bathurst 12 Hour glory, Australia's international endurance classic provided plenty of stories up and down the pit lane.
Here's a collection of snippets from Speedcafe.com's notebook following a hectic weekend on the mountain.
All nighter: The winning Nissan GT-R was taken to a Bathurst repair shop on Saturday evening following Katsumasa Chiyo's crash in the dying stages of qualifying.
Work on the car was not completed until 4.30am Sunday, just over an hour before the start of the marathon in which Chiyo would lead the team to a stunning victory.
Second wind: Matt Bell vomited during his first stint in the #10 Bentley before collapsing on returning to the pits after being severely dehydrated when he was starved of fluid during his spell.
He returned and led at the final restart. "When you are representing a brand like Bentley there is no option, you have to pull yourself together," said Bell.
Baby bump: NISMO driver Alex Buncombe was filled with mixed emotions back in England with his son being born shortly before the start of the race.
Buncombe's last-minute replacement Florian Strauss rang the Brit after the epic win and thanked him for the drive.
Comeback king: Marcus Marshall had his first drive back from a three-year sabbatical from racing to win Class B in the Supabarn Porsche with Theo and James Koundouris and European-bound Sam Power. The quartet finished the race 16th overall.
Since taking a break from racing, which included a season in the Team Australia Champ Car, Marshall took up a fly-in, fly-out worked in Western Australia.
Prancing Kiwi: For its first crack at the GT3 big time, the all-Kiwi Trass family Ferrari 458 put on an impressive show, having pace all weekend and running high in the order before losing a wheel as the race entered its final quarter.
The performance came despite the squad's Ferrari not arriving at the circuit until late Thursday evening following shipping issues from New Zealand.
Beaten up: The newly-built and popular MARC Cars Mazda 3 was christened in a big way, first crashing in qualifying and then being nudged off by Felix Baumgartner at McPhillamy Park in the race.
It was a tough weekend for the Ryan McLeod led squad except for Adam Gowans, Gary Jacobson and Ben Gersekowski, who won class I in the Focus V8.
Teen idol: The 16-year-old American Austin Cindric raised plenty of eyebrows by turning some hot laps and emerging as a top-10 runner before encountering three punctures.
His mum Megan joined dad and Team Penske president Tim in the garage for the race – a long way from Charlotte, North Carolina.
Lots of Yellow: A record total of 20 Safety Car periods saw the race fall 27 laps short of last year's record distance. The longest amount of continuous green running was 65 minutes.
Bentley Boys: The lead #10 Bentley Continental went close to pulling off what would have been a remarkable victory after two drive through penalties and other adversities including Matt Bell's illness before finishing fourth.
Donut King: Gold Coasters Tony Alford and Beric Lynton won their respective classes from the same garage. Alford, resplendent in his bright pink race suit, won class C behind the wheel of the Donut King Lotus Exige Cup R while Lynton's 1 M, designed by acclaimed former F1 man Ralph Bellamy, took Class D.
Magnificent Seven: Seven different manufacturers slugged out the finish of the 12 Hour – Nissan, Audi, Aston Martin, Bentley, Mercedes-Benz, Ferrari and Lamborghini.
Officials: Event organisers were inundated with applications for volunteers. Several dozen more flag marshals put their hands up to man points across the weekend than were needed. They all did an admirable job in hot conditions for 12 hours on race day alone.
Manufacturer hospitality: Audi, Mercedes-Benz, Nissan and Bentley all hosted clients and key members of the Australian and New Zealand motoring press across the weekend.
No doubt motoring enthusiasts will be reading plenty about the 12 hour in key publications for sometime to come as a result.