Liqui Moly extends Bathurst 12 Hour backing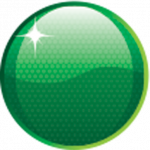 Existing naming rights sponsor Liqui Moly has confirmed it will extend its backing of the Bathurst 12 Hour for another three years.
The German-based company first put its name to the once-around-the-clock marathon in 2013.
"We are over the moon, it is our third year, look at the field, look at the crowd, super excited, we never really thought it would get this far this fast, but it is great to back a winner," Liqui Moly's Bruce Morrison said.
"We are proud to announce an extension of our contract with James (O'Brien, event director) for another three years, I am sure it will be more a lot more after that of course, but another three will be great, and onward and upward now."
Event director James O'Brien acknowledges the renewed deal has come at a pivotal moment in the evolution of the race.
"Liqui Moly came on board a few years ago, they saw the potential of the event and they have been an active partner in the event and we are delighted to have Liqui Moly on board with us," O'Brien said.
The Phoenix Audi R8 LMS machines occupy the first two positions of the race which is approaching the four hour mark.