V8 Supercars on track at Sydney Motorsport Park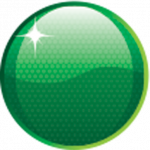 The V8 Supercars are on track for the first time this year, with Sydney Motorsport Park's pre-season test underway.
The 25 car field will undertake three sessions throughout the day, kicking off this morning at 8:30am.
The first hit-out will last two and a half hours, with further sessions scheduled to run from 1:30pm-2:30pm and 3pm-6pm.
While important track time for teams ahead of the season, the testing is unlikely to reveal much in the way of a true pecking order.
Teams are expected to spend much, if not all of the day on pre-marked tyres, of which they can bring both hard and soft compounds.
They also have access to the two sets of new hard compound test tyres; one set of which must be kept new for Sunday's full field shootout.
Several teams have told Speedcafe.com that they are likely to save the other new set for testing later in the season.
A limited number of co-drivers will be in action during today's testing, while many are absent due to the Bathurst 12 Hour.
The testing has begun under cloudy skies, with "a chance of morning showers" forecast for the area.
Speedcafe.com will have reports from each V8 Supercars track session throughout the day.