MARC Mazda to make Bathurst starting grid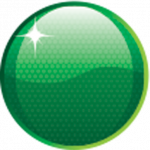 MARC Cars Australia will repair the Mazda 3 V8 in time to start the Liqui Moly Bathurst 12 Hour.
The Mazda suffered a heavy shunt during the 60-minute all-in qualifying session which included damage to suspension, rims and panels.
Having turned the second fastest in the Class I (Invitational) after five laps, the #91 Mazda went into the fence at The Cutting with international driver Ivo Breukers admitting he went into the corner too fast and off line.
"Unfortunately I touched the wall going in too wide and too fast, the car broke out under braking and I hit the wall with the back of the car," Breukers said.
"Although the car is qualified at P2 in class, I wish we were further down the order and we were polishing it tonight instead of repairing it. I am sorry for the guys who have had to work on it."
Team owner Ryan McLeod says there are enough parts to piece the Mazda back together alongside its closely related Ford Focus stablemates.
"The car may be a brand new design but underneath the panels it's the same as the MARC Focus V8s," said McLeod.
"We have enough spare parts to fix the car overnight and will hopefully be done before midnight.
"But to clock a time good enough for second fastest in class, a 2:17s lap, shows it's got pace for the race."
Qualifying 40th overall and second in class, the Mazda will start tomorrow's race with Jake Camilleri at the wheel, who is sharing driver duties this weekend with Breukers and fellow team-mate Keith Kassulke.
Meanwhile, McLeod is asking for the lap time restrictions on Class I to be lowered after the team's lead car – the #93 Ford Focus V8 driven by Garry Jacobson, Adam Gowans and Ben Gersekowski – easily met the benchmark time of 2:12s in both practice and qualifying sessions today.
"It's a shame when you're racing to a benchmark time rather than racing the rest of the field, because we'd love to take the shackles off these cars and really let them go," said McLeod.
In Practice 5 this morning, Jacobson clocked a lap of 2:12.09 and was again aboard the Focus V8 when a best time of 2:12.43 was set in qualifying.
While the Class I time benchmark has already been lowered by three seconds compared to the 2014 race, McLeod believes it should be lowered again for the 2016 event to allow the car's true potential to be unleashed.
MARC Cars Australia's third entry, the #92 Castrol-backed Ford Focus V8 of Mick Benton, Hadrian Morrall and Tim Miles qualified third in class and 41st overall from a 49-car field.