Erebus Motorsport uncovers livery, new backer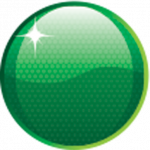 Erebus Motorsport has lifted the covers off its twin Mercedes-Benz E63 AMG attack ahead of its third season.
The #9 E63 of Will Davison will feature new backer Solar Australia on the doors, bonnet, roof, rear wing, rear bar and in-car camera.
The Newcastle-based renewable energy company will also feature on the team transporter, pit wall display and team merchandise and transfer onto the team's SLS AMG GT3 at the Bathurst 12 Hour.
Similar silver livery will adorn the #4 for new signing Ash Walsh ahead of the pre-season V8 SuperTest at Sydney Motorsport Park this weekend.
Walsh will have Infants Friend and AUSblue branding on the windscreen and Repsol branding on the rear quarter.
"We are very satisfied to be partnering with Solar Australia in what is an exciting time for the company,'' said team chief executive Ryan Maddison.
"It's pleasing that Solar Australia has recognised the exposure that Erebus Motorsport provides to its partners through V8 Supercars as well as our GT operation.
"We are excited about forming a major part of Solar Australia's brand activation which will bring significant opportunities both on and off the track.''
Davison has moved into the chassis that has not raced since Tim Slade's last appearance with the team in Sydney, 2013.
The shell has been completely refurbished over the break for Davison, who will again work with race engineer Luke Mason.
The team's engineering manager Wes McDougal will meanwhile race engineer Walsh's ex-Lee Holdsworth car this season following Brad Wischuen's departure to Prodrive.