Shootout format set for V8 Utes at Clipsal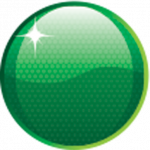 The Australian V8 Ute Racing Series is set for a format shake-up with a shootout set for the opening 2015 round at the Clipsal 500 in Adelaide starting later this month.
A 30 minute qualifying session will be split into two segments with the final 10 minutes seeing a single lap top 10 shootout.
The winner of the Armor All pole award will collect series points and pocket $1000.
In another departure from conventional the grid for Race 1 will be set from qualifying times with Ford on one side of the grid and Holden on the other with the fastest overall qualifier determining which manufacturer lines up behind the pole winner.
There will be no points awarded for the opening heat.
The second and third race grids will be progressive with full points allocated.
Bill West, the SPHERIX category manager, says mixing up qualifying is a way of honouring the Ford and Holden rivalry.
"The Clipsal 500 really is the benchmark event, and it's great to be able to do something a little different for the fans and highlight how much Henry (Ford) and The General (GM Holden) has contributed to motorsport in this country." West said.
Four-time winner of the Clipsal 500 Armor All pole award, David Sieders, is a little sceptical about the new format but excited about the challenge.
"It's definitely interesting and will be awesome to watch, but the only hard thing to swallow is if you end up second in qualifying but you are the same make as the car that came first, you won't get the opportunity to participate in the shootout.
"It definitely is a great format, to keep the Ford/Holden rivalry in what will be the final year," said Sieders.
This season teams have the flexibility of using all six of their marked tyres during qualifying which is designed to spice up the sessions right to the end.
Rounds 2-4 in Perth, Darwin and Townsville will also run under a revised format, again a two tier Qualifying session, with the final five minutes for the top ten fastest qualifiers to battle for the Armor All pole award.
The races at these rounds will see a progressive grid for race 1 and race 3, however race 2 will see up to 12 cars reversed for the race with only half points offered.
Formats for the Gold Coast (Round 6), Sydney (Round 7) and Bathurst (Round 8) will revert to the previous year's format, with qualifying seeing a straight 20 minute session for all Utes.
Race 2 will have up to 16 Utes reversed with full-points awarded.
All points will be accumulative for Race 3 grid determination.
There will be a minimum of 1,494 points up for grabs throughout the year starting with 143 at the Clipsal 500.