Repsol backing for Erebus Motorsport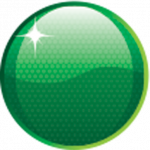 Spanish oil giant Repsol will be represented in V8 Supercars for the first time this season through a partnership with Erebus Motorsport.
An announcement from Erebus says that Repsol "will feature prominently on both #4 and #9 Mercedes-Benz E63 AMGs and throughout the garage of both Erebus Motorsport V8 Supercar and GT teams" across the year.
The branding is expected to be seen on the quarter-panels of the Ashley Walsh and Will Davison driven V8 Supercars, for which liveries and other sponsors will be confirmed on Friday.
The Repsol deal has been struck through the company's Australian distributor, The Automotive Group.
Although new to V8 Supercars, Repsol's orange, white and red colours have been made famous mainly through motorcycle racing, which includes long-time support for Honda's MotoGP efforts.
TAG managing director Michael Petersen says that the move into V8 Supercars is part of a plan to increase exposure in the Australasian market.
"While Repsol's motorsport pedigree at an international level is well known, we see it as inevitable that V8 Supercars, being the pinnacle of Australian Motorsport, be chosen as the platform to help strengthen Repsol's brand exposure locally in Australia and New Zealand," said Petersen.
"V8 Supercars is a tough proving ground for lubricants but we are extremely confident that Repsol's technical ability will be well demonstrated in this arena.
"We see some very strong similarities and synergies with Erebus Motorsport, being a relatively new and innovative race team, introducing a high quality European brand to what, up until recently, has been a very 'Australian' form of motorsport.
"We are looking forward to contributing Repsol's technical involvement to assist Erebus achieve the great success that we believe it is capable of."
Repsol joins Erebus as its oil partner following the exit of Fuchs, which has inked a three-event deal with Charlie Schwerkolt Racing.