Lexus to enter V8 Supercars with Safety Car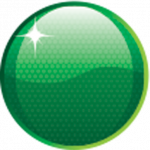 Lexus will dip its toes in the V8 Supercars waters this year by becoming the category's Safety Car partner.
The announcement is set to take place at Sydney Motorsport Park tomorrow ahead of the category's pre-season test.
V8 Supercars issued a note to media today stating that it will "announce a new major brand to join the grid in 2015".
V8 Supercars has been courting Lexus for months following decelerations last year from Lexus Australia chief Sean Hanley that the company is interested in the category.
The Lexus RC F is expected to underpin the Safety Car program and any possible future involvement as a racing entry.
The two-door RC F body shape will become eligible in 2017 under the category's Gen2 rule concept.
"It is certainly something we're examining," Hanley told CarAdvice late last year of a V8 Supercars racing entry.
"Are we interested? The truth is yes we are (and) frankly we think that RC F may suit that landscape in the future.
"I think the direction that Lexus is going in terms of great design and performance, a coupe V8 … that association can show off further the Lexus performance credentials."
Lexus will take over the V8 Supercars Safety Car program from Chrysler, which has utilised its 300C in the role during recent seasons.
The American company had also been touted as a potential racing entry, but has continued to shy away from making the leap.