Ferrari ends F1 Jerez test on top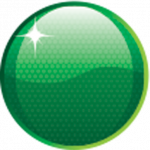 Kimi Raikkonen ended the four-day Formula 1 test fastest with Ferrari claiming to have made huge gains with the SF15-T chassis.
Raikkonen logged 106 laps on the final day at the 4.428km Jerez circuit in Spain turning a best lap of 1:20.841s.
He managed to turn the tables on Sauber which has continued to deny it has been on low-fuel glory runs.
Sauber's new recruit Marcus Ericsson was second fastest with the best of his 112 laps being a 1:22.019.
World champion Lewis Hamilton was third best after recording a 1:22.172 with 117 laps in the books behind the wheel of his W06 Hybrid.
While Mercedes concentrated on long runs and pit stop practice, Raikkonen said Ferrari had come through difficult conditions without any significant issues.
"During the winter we made ​​a huge leap forward, this car is definitely better than 2014," Raikkonen said.
"Today the conditions were not exactly easy, there was too much wind on the track, but basically it was the same for everyone."
The 17-year-old Max Verstappen was fourth fastest in the Toro Rosso in 1:22.553s ahead of Felipe Massa (Williams).
It was Daniil Kvyat's turn in the Red Bull with his 64 laps yielding a best of 1:23.975s.
See below times for final day of pre-season F1 testing
| | | | | |
| --- | --- | --- | --- | --- |
| 1 | Kimi Raikkonen | Ferrari | 1:20.841 | 106 laps |
| 2 | Marcus Ericsson | Sauber/Ferrari | 1:22.019 | 112 |
| 3 | Lewis Hamilton | Mercedes | 1:22.172 | 117 |
| 4 | Max Verstappen | Toro Rosso/Renault | 1:22.553 | 97 |
| 5 | Felipe Massa | Williams/Mercedes | 1:23.116 | 73 |
| 6 | Romain Grosjean | Lotus/Mercedes | 1:23.802 | 53 |
| 7 | Daniil Kvyat | Red Bull/Renault | 1:23.975 | 64 |
| 8 | Jenson Button | McLaren/Honda | 1:27.660 | 35 |