German squad to campaign twin Audis in RallyX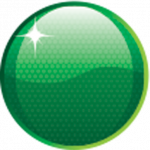 German outfit Muennich Motorsport will commit to the entire 12 rounds of the FIA World Rallycross Championship with twin Audi S3 RX Supercars.
Team owner Rene Muennich will use the season as a development year before launching a title bid on the team's championship in 2016.
Muennich made his long awaited debut in the Audi Supercar at the German round last year which prompted several key mechanical changes to the Audi.
The team is yet to confirm drivers however the line-up will be much clearer after several candidates test the S3 over the coming weeks.
"World RX will be our main program this year," confirmed team owner Muennich.
"We will use this year to learn and then we want to fight for the title in 2016.
"We are pleased about the development of rallycross as a sport and the fact that we can develop our own car is what makes this championship so special.
As well as a new gearbox, engine differentials and brakes the geometry of the rear axle has also undergone a change.
The squad is the second all-new World Championship team to commit to the World Rallycross this season.
The championship starts in Portugal from April 24-26.