Vettel fastest again as Red Bull finds trouble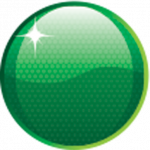 New Ferrari recruit Sebastian Vettel clocked the fastest time on a rain-hit second day of Formula 1 pre-season testing in Jerez, Spain.
The four-time world champion recorded a best of 1:20.98s during the morning before completing a total of 89 laps.
Vettel was assured the top spot when rain hit the circuit in the final hour, eventually exiting the Ferrari to the applause of his crew.
"It's too soon to give a verdict on the true level of this car, especially as we can't make a comparison with the other teams, who can be running different programs," he cautioned, having also topped Sunday's first day of track action.
"However, I'd say we have a good basis to work from. We did a lot of running, even in the rain, when we tried the new intermediate tyres, which worked well, getting up to temperature despite the cold; that's a definite step forward.
"The applause in the garage at the end of the session? Well, everyone was happy we'd even managed to run in the wet with nothing bad happening. The boys have got enough to do in the garage as it is…"
Felipe Nasr was second fastest in the Sauber, a full 0.88s adrift of Vettel despite using the softer compound Pirelli rubber to set his time.
Valtteri Bottas (Williams) and Lewis Hamilton (Mercedes) were third and fourth respectively, with the latter's day ending early courtesy of a water leak.
Pastor Maldonado gave the Lotus E23 its first laps to trail Max Verstappen (Toro Rosso) into sixth fastest.
McLaren and Red Bull meanwhile sat at the foot of the times after difficult days.
Jenson Button completed just six laps in the McLaren as problems continued with its new Honda engine.
Daniil Kvyat was reduced to single lap runs in the Red Bull after breaking the team's only new-spec front-wing during his first lap of the morning.
"He was changing something on his steering wheel between Turns 2 and 3 and lightly made contact which damaged the front wing," explained team principal Christian Horner.
"(It was) the only one that we have here in Jerez at the moment, which is not unusual at this time of the year when you don't have tons of spare parts. That's why we've been running without it.
"There are components arriving and tomorrow we should be back to normal."
Testing continues at Jerez on Tuesday, where Kimi Raikkonen will step behind the wheel of the pace-setting Ferrari for the first time.
Result: Formula 1 Pre-season Testing Jerez Day 2
| Pos | Driver | Car | Time | Gap | Laps |
| --- | --- | --- | --- | --- | --- |
| 1 | Sebastian Vettel | Ferrari | 1:20.984s | – | 89 |
| 2 | Felipe Nasr | Sauber/Ferrari | 1:21.867s | 0.883s | 88 |
| 3 | Valtteri Bottas | Williams/Mercedes | 1:22.319s | 1.335s | 61 |
| 4 | Lewis Hamilton | Mercedes | 1:22.490s | 1.506s | 91 |
| 5 | Max Verstappen | Toro Rosso/Renault | 1:24.167s | 3.183s | 73 |
| 6 | Pastor Maldonado | Lotus/Mercedes | 1:25.802s | 4.818s | 41 |
| 7 | Jenson Button | McLaren/Honda | 1:54.655s | 33.671s | 6 |
| 8 | Daniil Kvyat | Red Bull/Renault | – | – | 18 |