Nissan forced into late Bathurst driver swap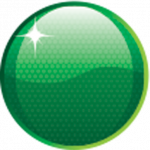 German Florian Strauss has been rushed into the Nismo line-up for this weekend's Liqui Moly Bathurst 12 Hour.
A former rental car manager and GT Academy winner, Strauss steps in to replace Alex Buncombe whose wife Gemma is expecting a baby.
Buncombe originally thought he would be clear to drive the GT-R Nismo GT3 along with Wolfgang Reip and Katsumasa Chiyo as the birth was originally expected last week.
Strauss impressed at the Dubai 24 Hour last month, finishing fifth overall and second in the GT3 Pro-Am Class.
A holder of a racing licence for under two years, Strauss has garnered plenty of experience in a short amount of time having competed in the twice-around-the-clock races at Spa and the Nurburgring last year and in the Blancpain Endurance Series with Buncombe.
The 29-year-old is excited about tackling the revered mountain circuit for the first time despite its obvious challenges and perils.
"I remember arriving home from the UK after completing the Nissan Driver Development Programme this time last year," Strauss said.
"One of the first things I did was watch the livestream from Bathurst and think how cool it would be if one day I could race at such a special place.
"I think that explains how thrilled I am with this opportunity.
"The track at Mount Panorama has always been a favourite of mine as it is like a little Nürburgring Nordschleife.
"The team put in a great effort last year so now I am more than excited to take Godzilla around the mountain and team up with Wolfie and Chiyo-san."
Nismo's global motorsport manager Darren Cox said Strauss has earned an opportunity to mix it against the most competitive GT3 field Bathurst has attracted.
"It turns out that Baby Buncombe isn't as fast as his or her Dad," Cox began.
"It's great to be able to give Florian this opportunity though, as he has impressed us every time he has got into one of our cars.