Vale Gary Miocevich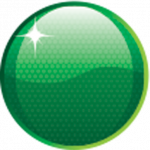 Australian motorsport and drag racing has lost one of its most ardent administrators with the death of Gary Miocevich.
A long time drag racing competitor, who was well known around the country through his exploits in a jet-engined truck – Thunder from Down Under, Miocevich will be best remembered as the man that motivated the building of the Perth Motorplex drag racing and Speedway facility.
In 1983, Gary, along with now general manager of the Perth Motorplex, Kevin Prendergast, Rosco and Peter Collings purchased the now defunct Ravenswood dragstrip in outer Perth, turning it around from being considered a non-family friendly facility into one of the country's most successful tracks up until its closure in 1999.
From that point the Government-funded Perth Motorplex came into being, setting a new bar for Speedway and drag racing facilities across Australia and indeed many places around the world.
He championed motorsport safety and was a consultant on other motorsport facilities including racetracks in the United Arab Emirates and Saudi Arabia.
Gary was leading the way for the construction of a multi-million dollar drag racing facility in Melbourne.
A former Australian National Drag Racing Association Board Member, Miocevich was inducted into the ANDRA Hall of Fame in 2014.
In 2012, he was named as one of the 50 most influential people in West Australian sport through his position as chairman and managing director of the Motorplex.
Outside motorsport, Miocevich along with his two brothers, Mark and Brad have successfully operated the family engineering company, VEEM.
Gary stood down from his day-to-day role at the Motorplex toward the end of 2014 due to the illness that ultimately claimed his life.
He was, however, regularly at the track and gave a big smile when news came to him at the weekend of good friends, Craig Glassby and Greg Gower setting the fastest time in the world by a methanol-fuelled Funny Car at the Motorplex in the Top Alcohol semi-final.
Gary Miocevich is survived by wife Anne, son Daniel and daughter Melanie.
See below video of the 200mph pass at Willowbank